St. Anne's Church in Fall River re-opens on Fourth of July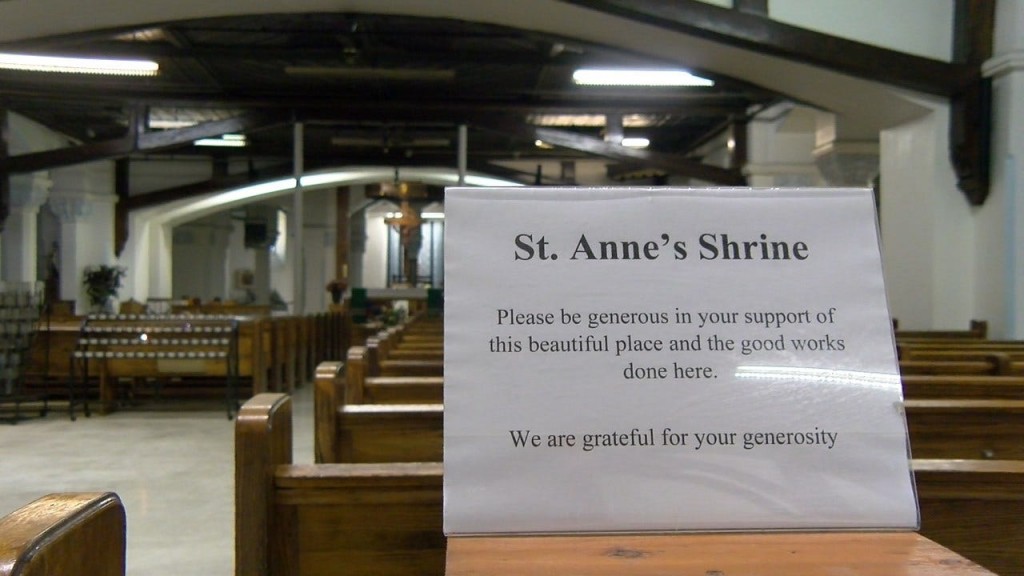 By: Amanda Pitts
alpitts@abc6.com
@APittsABC6
FALL RIVER, Mass. (WLNE) – After months of negotiations, the historic St. Anne's Church in Fall River is welcoming back worshippers.
A group of parishioners have re-opened the church's shrine, and are now working on fixing the repairs to the main church.
"It's wonderful seeing all the people that came in, many in tears, praying and thanking God that we're able to get the shrine reopened," said David Gregoire with the Preservation Society.
St. Anne's was shut down in November of 2018 due to millions of dollars in needed repairs, and a declining number of both parishioners and priests in the Fall River Diocese.
"Since I found out they were gonna close the church, it was my duty to make sure that we were standing here today. That's what I believed in, I feel like that's what I was told to do."
Richard Affonso and the St. Anne's Preservation Society have been negotiating with the diocese for months. They signed a ten-year lease, and Affonso hopes that it's enough time to reopen the upstairs.
"We're gonna start getting busy on the tough work I guess you could say now. This was very hard up to this point, but now that I look back, this was actually easy compared to the future," said Affonso.
A lot of work needs to be done, and a lot of money will need to be raised. But Affonso says opening the shrine to the community is a small step towards getting the historic landmark back up and running.
"It goes to show that just regular people, grassroots organization can change things if you believe in it."
The shrine will be open from 8 a.m. to 6 p.m. seven days a week. A mass will be held on July 26.
© WLNE-TV 2019