St. Patrick's Day Crash Leaves Restaurant Rebuilding
The owners of Jayd Bun restaurant say they are grateful no one was injured.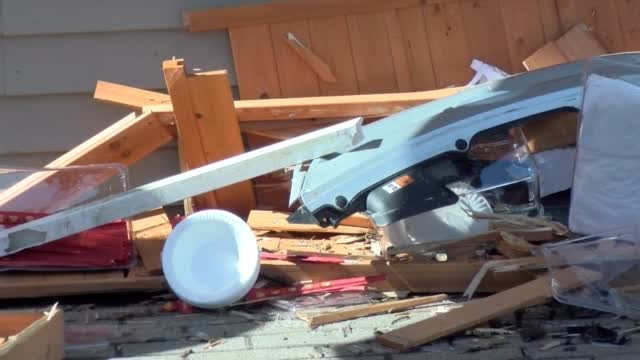 WAKEFIELD, RI (WLNE) –
Just after 8 P.M. on St. Patrick's Day, the owners of Jayd Bun Restaurant heard a loud crash – coming out to find a car had gone straight through their patio crashing into their takeout window.
The driver of that car, whose name and age have not been released, was taken into custody for allegedly operating under the influence.
"I was inside cleaning, we just closed, and it was just-boom. The whole building shook," says Joe Parisi, who owns the family restaurant with his wife, Annie. "He came from around the corner and he just kept going."
Parisi, who immediately went outside to make sure the driver was okay, says the man behind the wheel was shaken up but appeared to be physically okay. Just moments later, the last customers and their one-year-old child would come to that very window pick up the last order of the night.
While thankfully no one was injured, Parisi says the thought that kept him and his wife up all night was: what if? "What if it was a nice day, you know what I mean? Normally we have a lot of people on the patio. Especially at 8 o'clock still eating their food."
The close-knit community has quickly come together on Facebook to show their support for the Parisis, offering help with cleaning and re-building the outdoor seating area.
National Grid was on site today to assess damage and repair a gas meter that had been struck.
"I thought like he went through the building. I really did," says Alexis Perry, a neighbor who witnessed the crash.
The Parisis are now sharing and urgent plea tonight to drivers: stay sober, or find a ride. "Don't drink and drive. Not hard. Call Uber, call Lyft, call a taxi, call your friends, walk."