St. Ray's Star Kasey Gagan Reaches 1,000 pts., but Portsmouth Wins the Night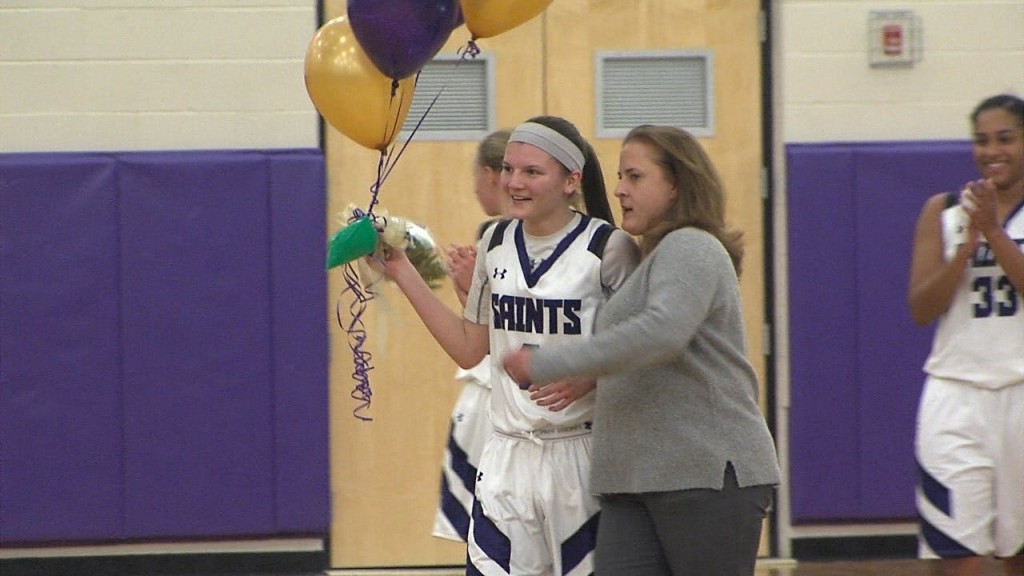 By Ken Bell
kbell@abc6.com
St. Ray's star guard Kasey Gagan reached a milestone on Friday, reaching 1,000 points. She ended with 19-points for the night in a loss to Portsmouth, 69 to 64.
Gagan played little as a freshman at Coventry, and then had to sit out half of her games as a sophomore after transfering to St. Ray's.
Kylie Swider scored a game high 24 to lead the Patriots to victory. Gabby DeComo had 22.