St. Vincent Hospital nurse brings federal charges to MNA Union for illegal union dues demands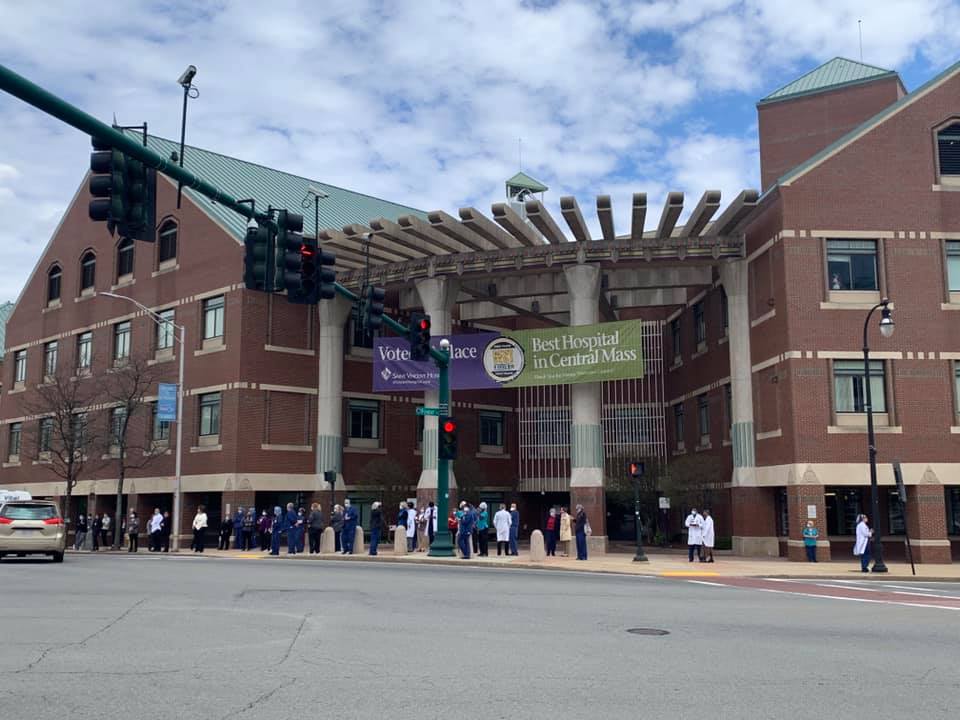 WORCESTER, Mass. (WLNE)- St. Vincent Hospital nurse Regina Renaud has brought federal charges against the Massachusetts Nurses Association accusing union officials of illegally demanding the nurses pay union dues for the period of time they were on strike.
Renaud alleges that hundreds of St. Vincent Hospital nurses have requested a vote to remove Massachusetts Nurses Association from the facility. During the 300-day strike ordered by the union, another St. Vincent Nurse began gathering signatures from their coworkers to arrange the vote to remove the union. They believe the strike divided the nurses, hospital, community, and patients.
Charges indicate that the union is requiring Renaud to pay a portion of full union dues in order to keep their job even though they were on strike and did not have a contract. In Right to Work states such as Massachusetts, it is required that even those who refuse full union membership pay money to union officials, but that is suspended when contract negotiations are ongoing.
"Thus, MNA is demanding and attempting to collect retroactive dues for several past months in which the Charging Party and other similarly situated nurses did not owe any dues and could not legally be required to pay such dues as a condition of employment…," the Unfair Labor Practice charge states.
"In the aftermath of the long-drawn-out MNA boss-ordered strike on St. Vincent Hospital, evidence is rapidly emerging on the coercion and retaliation that union officials inflicted on the very nurses they claim to represent," observed National Right to Work Foundation President Mark Mix. "Ms. Renaud's charges show that MNA officials ignored even the most basic legal protections for workers who do not wish to financially support a union."
"St. Vincent Hospital nurses are fully justified in exercising their right to vote out MNA union officials. Any nurses who encounter union attempts to infringe on that right or who experienced other MNA malfeasance should reach out to the National Right to Work Foundation for free legal aid," Mix added.
ABC6 reached out to MNA for comment,
"The charge is totally baseless. There was a letter sent to 22 nurses by accident that was immediately corrected and there was never an intention or effort to collect back dues. In fact, it has been and is our policy that all dues were waived for ALL NURSES, strikers and non strikers not only throughput the strike but extended through February as nurses are recalled to work following last week's ratification of the new contract. The charge was unnecessary and without any merit and the nurses only goal is to get back into the building to resume caring for their patients."