Students take on major sustainability project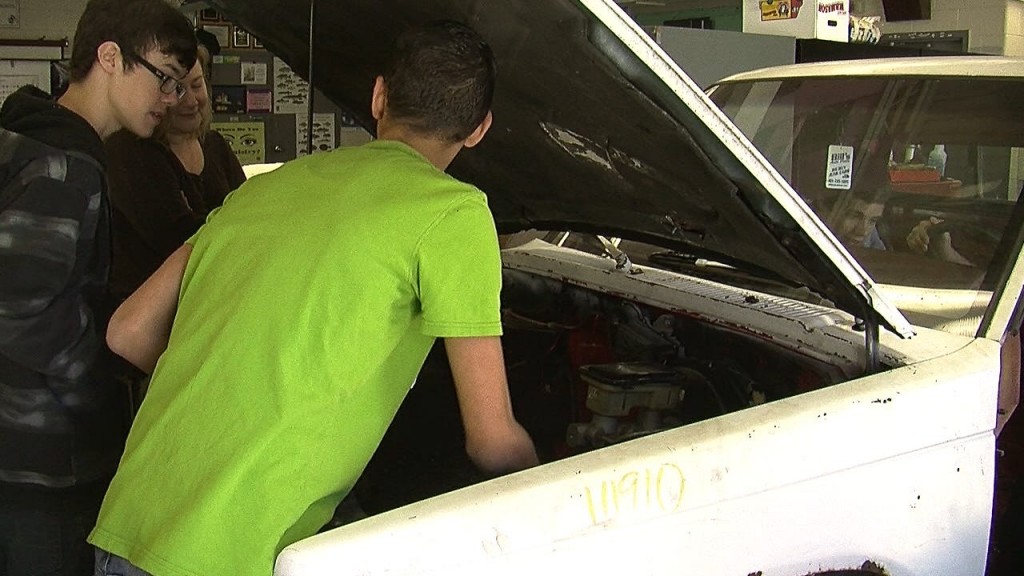 Twelve freshmen at Scituate High School are hard at work converting an old gas running truck into an electric vehicle. The students elected to take the class and most have no mechanical experience but are very eager to learn and love the hands on experience.
Greg Simoneau said, "I thought it would be interesting to try something new, since it's so relevant to this day and age, it's kind of cool to be helping out with that."
Scituate science teacher, Shannon Donovan, teamed up with English teacher Ruth Trainor, to form the Physical and Earth Science in an Agricultural Context class. Donovan was inspired after returning from a National Conference last year, "I came back from that very excited about interdisciplinary projects that allow students to create an authentic work product, that has real value to them and the community, where we are learning together and not just knowledge coming from us to the students, because that's boring."
The class hopes to have the truck finished by December with the help of volunteers and sponsors, and are always looking for volunteers with experience with vehicles.