Standing desks make their way to Providence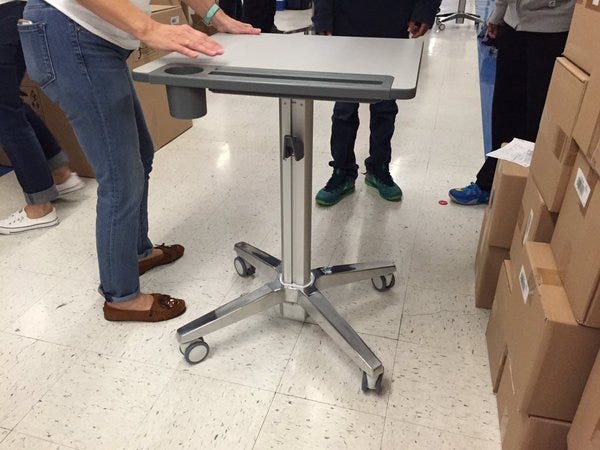 A new kind of desk has taken over a classroom at 360 High School and West Broadway Middle School.
"I know that our students, being ninth grade students, you know they have a lot of energy. Sitting down all day is a difficult task to ask them to do," said Jesse Delauder of 360 High School.
Thirty desks, also known as "LearnFits," were built and donated by Ergotron. Ergotron is a subsidiary of Providence–based Nortek.
More than a dozen Nortek employees flooded 360 High School's hallways. They unpacked and assembled the desks that were built to change the way students learn.
"It allows you to keep your heart rate up, greater circulation of oxygen to the brain, and when you're standing there your muscles are unconsciously firing and keeping your core balanced, it also allows for greater insulin effectiveness," said Bob Hill of Ergotron.
The company says parents have expressed concerns about their children standing on their feet all day. But with the push of one button, the desk lowers and you can sit down and that movement is what the company says is a game changer.
Health benefits aside, trial runs show that these desks actually improve test scores.
"And we really want to help give our children and our youth the best chance they can to succeed," Hill said.
In a few months, 360 students will take a survey and share their thoughts on the standing desks.
© WLNE-TV 2015