Stanton & Judge Lead Yankees Past Red Sox Tuesday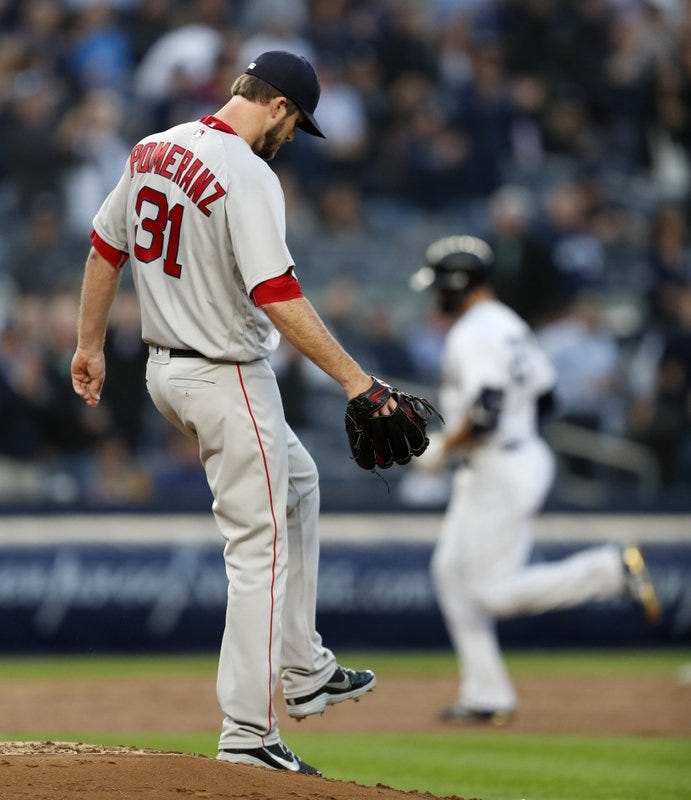 By MIKE FITZPATRICK
AP Baseball Writer
NEW YORK (AP) – Giancarlo Stanton homered twice, Aaron Judge hit a tiebreaking single off Yankees enemy Joe Kelly and New York edged the rival Boston Red Sox 3-2 on Tuesday night for its 16th victory in 17 games.
In the opener of a three-game showdown between baseball's top two teams, Luis Severino struck out 11 during a tight pitching duel with Red Sox lefty Drew Pomeranz. Judge cut down a runner at second base with a pinpoint throw from right field, and the steamrolling Yankees, on their best 17-game run in 65 years, won their seventh straight to tie Boston for first place in the AL East at 25-10.
It was the first time the storied rivals squared off with the two best records in the majors since June 2, 2002, according to the Elias Sports Bureau. And after their bench-clearing brawl at Fenway Park last month, touched off when Kelly drilled Tyler Austin with a pitch, a revved-up crowd of 45,773 showed up in the Bronx to see old foes go at it again.
___
More AP baseball: https://apnews.com/tag/MLBbaseball
AP-WF-05-09-18 0253GMT