State emergency officials urge people to prepare for storm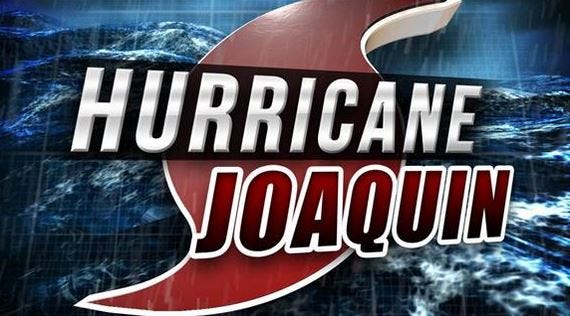 By The Associated Press
news@abc6.com
PROVIDENCE, R.I. (AP) _ Rhode Island is getting a break from a downpour that drenched much of the East Coast over the previous 24 hours, but forecasters warn the worst is on the way.
Rhode Island emergency officials said Thursday they're monitoring the path of Hurricane Joaquin in the Atlantic and warning the public to be prepared in case it moves north.
The category 3 hurricane could add to the East Coast's recurring rainstorms, creating a powerful weather system that could linger for days.
Mike Borg, director of the Providence Emergency Management Agency, says people should prepare now so they don't get caught off guard.
The Rhode Island Emergency Management Agency recommends that people have a three-day supply of water and non-perishable food.
Showers are expected to resume Thursday evening and continue through Friday.
Below are safety tips from Rhode Island State Officials on how individuals, families, and businesses can be prepared for a tropical storm or hurricane:

RIEMA:
Gather a disaster-supply kit that includes water, food, flashlight, extra batteries, and NOAA Weather Radio.

Develop a family communications plan in case you are separated during an emergency.

Know your local emergency evacuation routes by visiting the RIEMA website at www.riema.ri.gov/prepare/evacuation.

Take down any outdoor decorations and bring in lawn furniture.

Clear leaves, sticks, and other debris from nearby storm drains in order to avoid clogging that could lead to street flooding.

Visit www.riema.ri.gov to Register with CodeRed and receive free emergency notifications from local and state officials.
RIDOH:
Before a power outage, turn your refrigerator and freezer to the coldest setting.

If your freezer is not full, put containers of water in the freezer to help keep contents cold for a longer period of time.

Avoid opening refrigerator and freezer doors.

Individuals should have several days' worth of prescription medications available.

If you plan to use a generator to supply power during an outage, be sure to only operate it outdoors.

People with life-sustaining medical equipment requiring electricity (such as a respirator) should contact their electricity provider and inform them of specific needs.

Individuals with special healthcare needs should consider enrolling in the Rhode Island Special Needs Emergency Registry either online at www.health.ri.gov/emergency/about/specialneedsregistry or by calling 211.
RIDEM:
Be aware of severe weather alerts and exercise caution in forested or coastal areas where heavy wind and rains have the potential to cause branches, or even trees, to fall.

Avoid standing on rocks along the shoreline during severe weather.

Swells entering some inlets and harbor entrances could cause difficult navigation for operators of small craft.

Boaters are advised to monitor weather forecasts and properly secure their boats.
RISP:
High winds and heavy rain make driving conditions treacherous. Do not drive in these conditions if possible. Move your vehicle to a safe area when parking.

Allow additional time to arrive at your destination.

Call *77 for impaired or erratic operators.

Avoid downed power lines- do not attempt to driver over them. Stay in your vehicle and call 911.

Do not attempt to drive through large bodies of standing water- often times they are deeper than they appear and can cause your vehicle to stop or shut down.

Increase the distance between your car and the car in front of you to allow for the increased stopping distance necessary by wet roadways.

The primary hazards to avoid when using a generator are carbon monoxide (CO) poisoning from the toxic engine exhaust, electric shock or electrocution, and fire.

When a generator needs to be refueled, be sure to turn of the generator before refueling.

Keep generators away from combustible materials.
RIDOT:
Motorists advised to monitor weather forecasts closely, and plan trips accordingly to conclude travel before conditions worsen. The less traffic there is on the road, the more quickly RIDOT crews can address emergencies.

Make sure your vehicle is fueled up and you are ready to evacuate if recommended to do so.

If you must travel during the storm, watch for downed power lines, debris in the roadway and non-functioning traffic signals.

Never attempt to drive over a road that is flooded. It only takes two feet of water to carry away most vehicles and the depth may not be obvious at first glance.
RIDPUC:
Have ready access to utility contact information to report outages and other emergency situations:

National Grid – (800)-465-1212

Pascoag Utility District – (401) 568-6222

Block Island Power Co. – (401) 466-7754

Remember to treat all downed utility lines as live and dangerous.
(C) The Associated Press 2015