State fire marshal investigating Pawtucket fire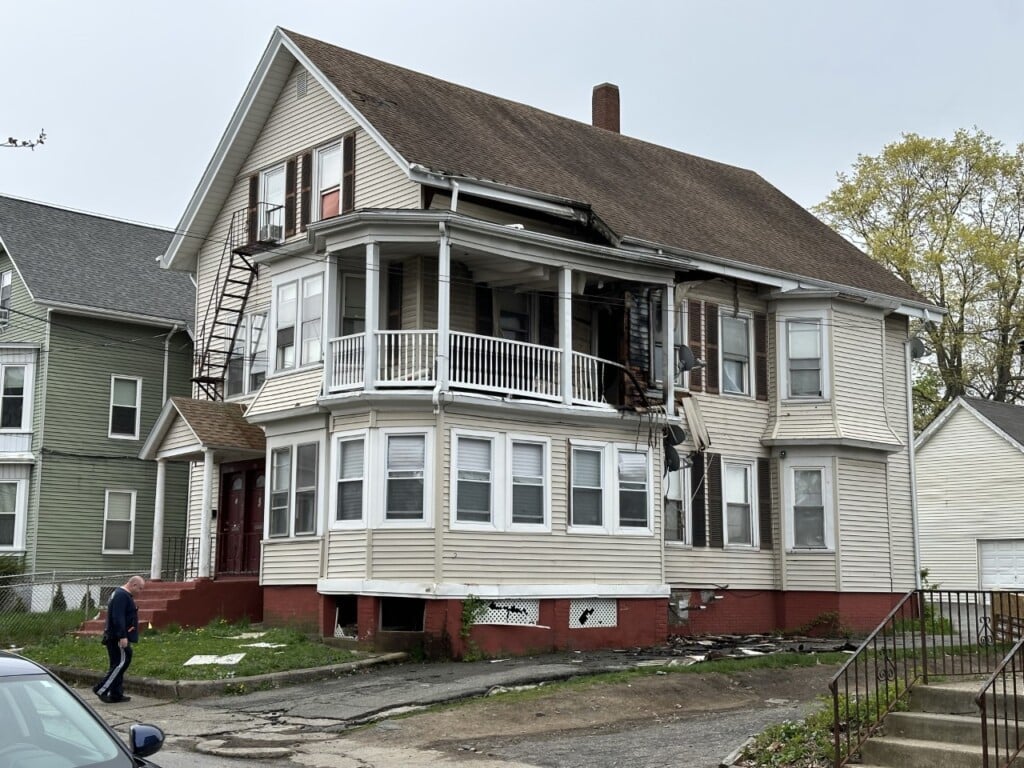 PAWTUCKET, R.I. (WLNE) — A Pawtucket family's second floor porch caught fire just before 11 a.m. Saturday morning.
The town and state fire marshals are currently investigating the incident at 25 Kossuth St.
"Engines two and four arrived at the same time and the second floor porch was fully involved," Battalion Chief Jamie Pike said. "They knocked it down to keep any extension from going to the roof or the interior."
Pike said there was significant external damage but no damage internally.
"It's habitable, we've got to do some patching out here when the investigators are finished up," he said.
There were no injuries and none of the residents of the home are displaced, Pike added.
This is a developing story and will be updated as information becomes available.