State landmarks to shine turquoise for lung cancer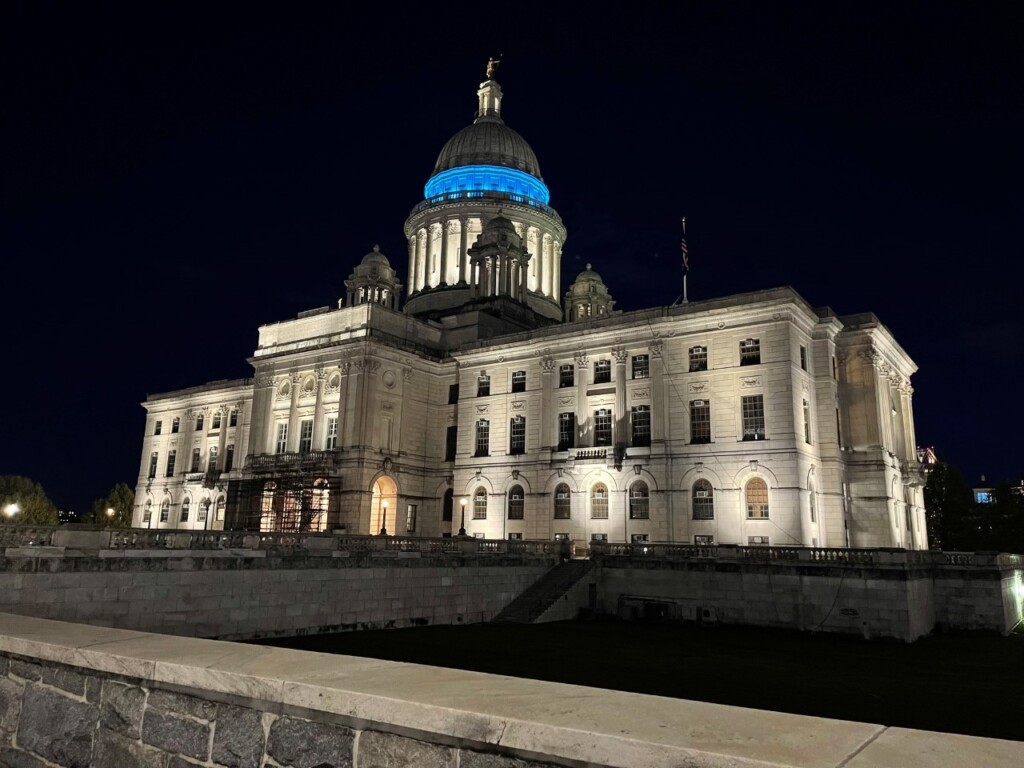 PROVIDENCE, R.I. (WLNE) — A number of state landmarks will glow turquoise this week as part of the American Lung Association LUNG FORCE initiative's annual Turquoise Takeover Celebration.
The State House, the Omni Group Building in Providence, the Sakonnet River Bridge and the Pawtucket River Bridge will all be lit up Monday after dark to kickoff Lung Cancer Action Week.
Each year, the American Lung Association turns the nation turquoise to raise awareness for lung cancer, raise funds, and inspire the community to take action to prevent lung cancer.
According to the organization, lung cancer is the leading cause of cancer deaths in the U.S.
It said the five-year survival rate has risen nearly 40% over the last decade.