State legislature introduces new bill to lower cost of prescription drugs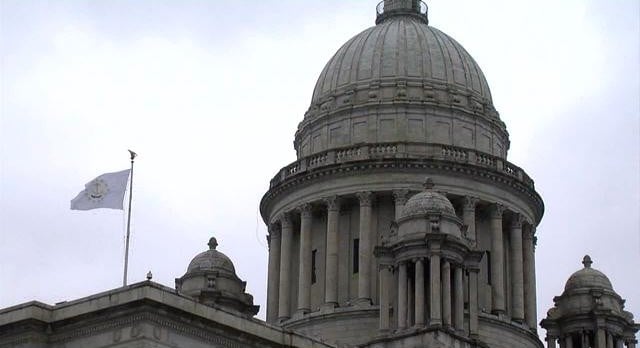 PROVIDENCE, R.I. (WLNE) — A new bill was introduced Wednesday in Rhode Island that would lower the cost of prescription drugs.
If the bill is passed, the out-of-pocket expenses of specialty prescription drugs for people with insurance would be reduced to $150 per 30-day supply.
"Our state is home to thousands of community members diagnosed with chronic conditions which threaten their lives and make them more likely to depend on specialty drugs during their lifetime," said Rep. David Morales.
Over 600,000 people suffer from at least one chronic illness across Rhode Island, Morales added.
"Therefore, it is the responsibility of our state government to ensure that all our people, regardless of socioeconomic status, are able to afford these lifesaving drugs because access to these prescriptions can literally mean the difference between life or death," Morales continued.
Although Morales has introduced similar legislation in the past, he said he believes this bill will be passed this time because of the "broad support" from the Office of the Health Insurance Commissioner, Democratic and Republican legislators, and "working people who are being hurt by high-cost prescription drugs."
Morales explained that specialty prescriptions often have to be taken regularly for years, but co-payments can be up to $2,500 per month with insurance. This forces some families to "choose between saving the life of their loved one or financial ruin."
A report from the American Association of Retired Persons in 2016 found that 25% of residents in the state stopped taking their prescription medication due to the price.
He further explained that pharmaceutical companies often own the patents to specialty medications, giving them a monopoly on vital treatments.
Since these companies own the patents, consumers are unable to find alternatives. So, this allows pharmaceutical companies to raise the prices of their drugs each year.
"One glaring example is Revlimid, a medication used to treat cancer that was approved by the FDA in 2005," House Minority Leader Michael Chippendale, who also introduced the legislation, said in a release Wednesday.
"The medication originally cost $215 per pill. The company, Celgene, has since raised the costs more than 20 times, and one pill is now $763. Many cancer patients are prescribed Revlimid for daily use," he added.
An investigation by the U.S. House Committee on Oversight in 2020 found that the price increase was not because of research, development, or modifications. The investigation found that the rise in prices was in a "pursuit of greater profit for the company."
"Our loved ones did not choose to get sick," said Chippendale. "They should not face financial ruin in order to take their life-saving medicines."