State offers credit for home buyers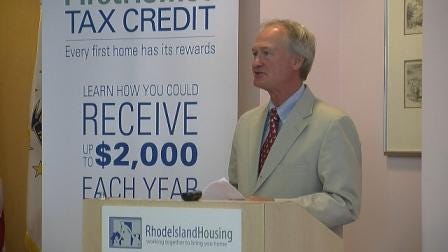 By: Ciara Speller
Governor Lincoln D. Chafee has joined with Rhode Island Housing and their real estate and lending partners across the state presenting a new consumer tax credit program today.
The FirstHomes tax credit program provides qualified first-time Rhode Island home buyers and those purchasing in select areas of Woonsocket, Providence, Central Falls and Pawtucket with a mortgage credit certificate.
This certificate can be used as a tax credit for up to $2,000 against their federal tax liability for the life of their loan.
The mission of this program will be to provide healthy, safe and affordable homes to Rhode Islanders, as well as help home buyers make intelligent purchasing decisions.
To qualify for the FirstHomes Tax Credit, your total annual household income must be less than $86,280 (for a 1-2 person household) or $100,660 (for a 3+ person household).
Find out if you are eligible for this program, click here
(C) WLNE/TV 2014