State officials begin speaking out ahead of 20th anniversary of Station Night Club fire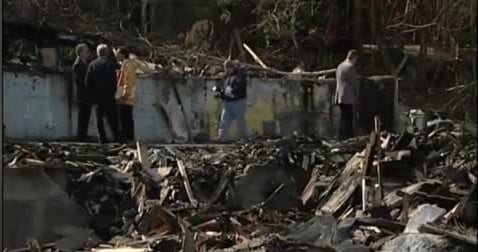 WEST WARWICK,  R.I. (WLNE) —  Monday marks the 20th anniversary of the Station Night Club fire that killed 100 people in 2003.
The horrific fire at the West Warwick night club on Feb. 20, 2003 claimed 100 lives and left over 200 people injured.
The fire broke out after pyrotechnics were set off by a rock band. Due to the flammable and sound proof insulation that covered the walls and ceilings, the night club quickly went up in flames.
Ahead of the 20th anniversary, Sen. Jack Reed released a statement on Friday to honor the victims, survivors, and their families.
"A love of live music brought them together that night, and the tragedy that unfolded was unfathomable," Reed began. "We're a small state, a tight community. Twenty years on, we still carry the collective loss, grief, and pain from that horrific night."
Reed continued to say that moments of remembrance serve as an opportunity to reflect, heal, and reflect and help keep the memories of victims alive.
He then went on to honor the people who risked their lives to save others that night.
"Under the worst of circumstances, our firefighters, first responders, and medical professionals performed unbelievable feats that night, as did many of the patrons who selflessly helped save others," he said. "There are stories of people who risked their own safety to pull people out. One young man spent his final moments repeatedly going back into the building to help save others, never giving up, even as he drew his last breath."
He noted that improvements have been made nationwide in fire safety standards, building code standards and enforcement, and mass casualty response protocols.
"Their passion and compassion for others has had a lasting impact," Reed said. "You can deeply feel it by visiting the Station Fire Memorial — a peaceful, thoughtful, very personal tribute to the victims located where the Station Nightclub once stood."
"We'll carry people in our hearts, and try to understand that even though you can't change the past, you can build a better future," he said. "You can look out for others and you can be part of something greater than yourself."
Reed concluded by saying that the Station Nightclub tragedy will always be a part of the state's history.