2 arrested after protest outside of Governor McKee's home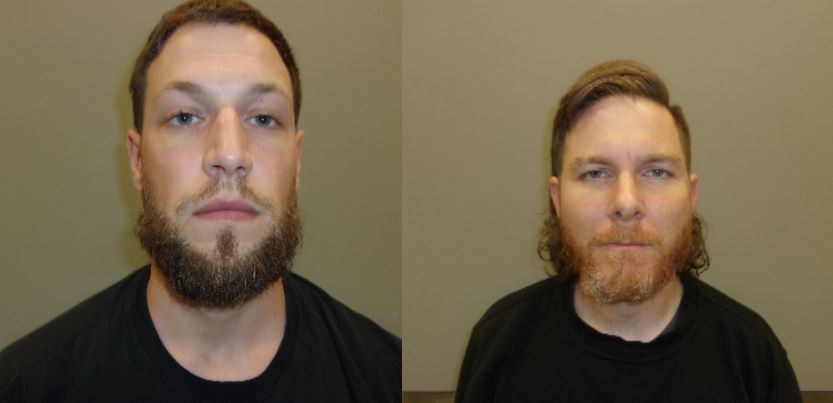 CUMBERLAND, R.I. (WLNE)- Two men were arrested Friday evening after a protest ended in front of Governor McKee's home.
Rhode Island State Police say they responded to a disturbance outside of the Governor's home just before 8 p.m.
Troopers arrested Tyler Bonin, 32, of East Providence and Joshua Joseph, 38, of Woonsocket.
Both men were charged with the following:
Disorderly conduct
Obstruction
Resisting arrest
The two were taken to State Police Headquarters where they were held overnight before a morning arraignment.
ABC6 News cameras were on scene for the tense moments before and after the arrests.
McKee told ABC6 Saturday morning he thought the march along Diamond Hill Road was peaceful, and people were able to voice their opinions on the vaccine.
He said he was not home when the protest started in front of his house.
"Up to the point when you know, there was a confrontation, no one should be pushing a police officer and that was unfortunate. But in general I thought it was a well-behaved group of people that were voicing their opinion and I encourage that," McKee told ABC6.
The protest took place following a vaccine mandate that went into effect one week ago. The mandate required all health care workers in the state to get vaccinated against coronavirus or lose their jobs.