Coventry Firefighter faces heat after angry Facebook messages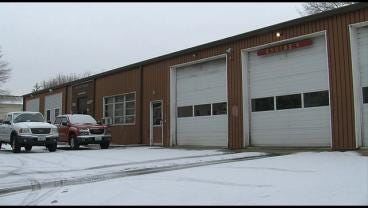 Dee DeQuattro
State Police are investigating a Central Coventry Firefighter who posted angry Facebook messages after a vote by tax payers to reject a budget that would help the cash strapped fire station.
Firefighter Joe Bourquin posted a serious of three posts on his Facebook account that have since been removed.
In one he says "I invented a new word….Swamptardians = people from Coventry."
Another post says "Protecting lives and property on this chili day, 30 degrees in Coventry… and its -30 degrees in the cold Black heart of our citizens."
The third post is ridden with obscenities, it reads, "People of Coventry, you have show us who is boss.. thank you for being the dumbest (expletive removed) people on the planet. Karma is coming to get 228 of you (expletive deleted) and may you all burn in hell. To my brothers on this job we all loved more than our own life; I am going to miss you all very much. Thank you to our loyal customers and friends for your support and God Bless you."
Bourquin's post violated the station's social media policy and as a result Borquin has been placed on administrative leave form the department. Fire Captain David Gorman said that emotions are running high at the station right now regarding the ongoing budget deficit but noted that Bourquin should have never made the posts.