State Police: Motorcycle deaths double what it was last year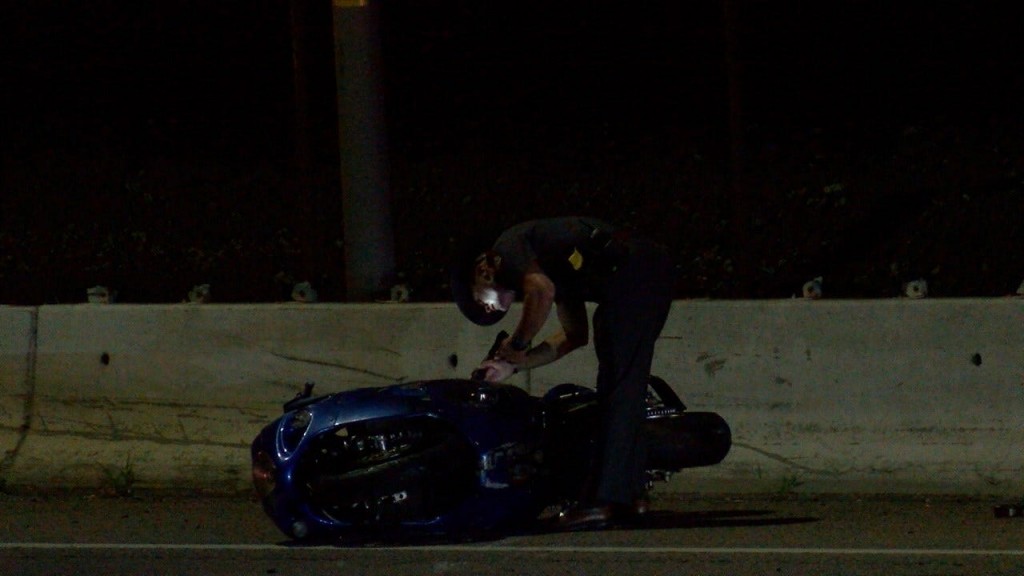 By: Chloe Leshner
cleshner@abc6.com
@ChloeLeshner
PAWTUCKET, R.I. (WLNE) — The number of motorcyclists killed on Rhode Island streets is more than double what it was at this time last year. Last night the 12th person died when he hit a car on 95.
The 29 year old from Woonsocket was not wearing a helmet when he crashed last night. Police say the common denominator in all of these accidents are speed and erratic driving.
State Police cleaning up the wreckage from yet another fatal motorcycle accident, this one in Pawtucket.

"Right now we're seeing a trend where we might double the number of motorcycle fatalities from last year to this year," says Sergeant Jason Lawton with State Police.
Thursday night's accident on 95 killed Carlos Carrasquillo Baez. According to State Police, he was speeding when he crashed into a car.
It's the beginning of August and already this is the 12th motorcycle rider death in the state. At this time last year, there were 5.

"It's sad, another person who's not going home to his family. His family is going to miss him," says David Perreault with the Rhode Island Motorcycle Association. He knows the dangers of riding first hand.
"Last year I took a head on collision with an F-150. He cut me off 20 feet in front of me, no directional or nothing. I was in the hospital for a week and basically in a wheelchair for 4 months after that," says Perreault.
He's now calling on motorcyclists and drivers to slow down and be more aware.
"Put the cell phones down. Even with the new law I still see people constantly on their cell phones. Distracted driving will get you every time," he says.
State Police echoing those thoughts and taking another look at changing state law that does not require riders to wear a helmet.
"The state police would definitely be in favor of any bill that required a motorcycle operator to wear a helmet<' says Lawton.
Like the latest victim, Perreault wasn't wearing a helmet when he crashed.
"It's the driver's option," says Perreault.
State Police do have extra patrols this time of year because so many more motorcyclists are out on the roads, they say they'll continue to look for those who are speeding.
(C) WLNE/ABC 6 2018