State Police, Others Announce Largest Bust in State History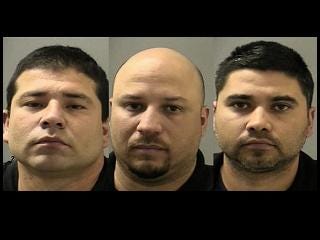 Rhode Island authorities have seized 66 kilograms of cocaine and $1.2 million in what they believe is the largest drug bust in state history.
State Police say three men, including two from California, were also arrested and are being held at the state prison.
The three were arrested following a months-long investigation into large shipments of drugs sent from the West Coast.
State Police say the men used a tractor trailer and tow truck to carry the drugs.
The arrested men were identified as: Adilson Antonio Reyes, of South Ogden, Utah; Rodrigo Armando Saucedo of Hacienda Heights, Ca., and Andrew Rios, of Downey, California. They were arraigned Monday at the Washington County Courthouse and are being held without bail. Artin Coloian, a lawyer for Saucedo and Rios, declined to comment Wednesday.
It was not immediately who Reyes' lawyer is.