State Police to Keep Close Watch on Gambling Crimes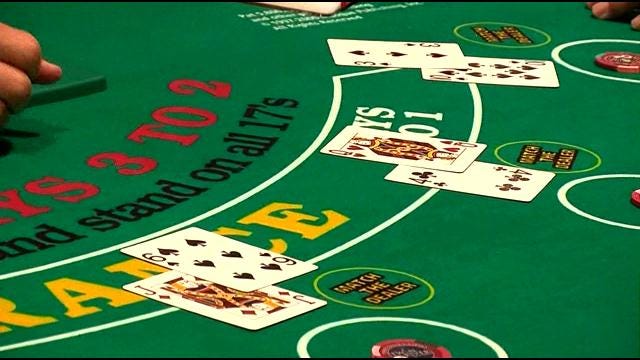 by ABC6 Chief Political Reporter Mark Curtis
Luck has run out for a Lincoln man, who is the first person arrested since Twin River Casino put in its new table games.
46 year old Steven Sabitoni was charged with larceny.
"Mr. Sabitoni and another person were playing table games. They were seated side–by–side. The other person left his seat for a few minutes and Mr. Sabitoni began to play that person's hand," said Major Todd Catlow of the Rhode Island State Police.
Police say the other man came back to the table and noticed $250 dollars worth of his chips were missing.
ABC6 News Chief Political Reporter Mark Curtis said, "While this is the first allegation of table game cheating at Twin River, State Police say it's unlikely to be the last. They tell us, they're ready."
When Twin River took the wraps off of its new table games last month, it also added more hidden security cameras throughout the building:
"There is a sophisticated camera system there at Twin River that could pick these up. And we did view the camera system and video from it and confirmed that the larceny had occurred," said Major Catlow.
There are more private security guards and sworn police, watching as well.
"We have a gaming unit that consists of 8 sworn members. It was created solely for the purpose of enforcing the criminal statutes involved in table games."
While State Police are handling the case from their headquarters in Scituate, it's worth noting they also have a barracks in Lincoln, right across the street from Twin River.