State Police urge caution after Massachusetts man seriously injured in accident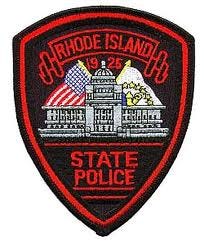 By Sam Vaccaro
Email: svaccaro@abc6.com
Twitter: @ABC6
LINCOLN, R.I. (WLNE) A Massachusetts man was seriously injured after he was ejected from his car after striking a tree Wednesday, the only serious injury in nearly two dozen accidents reported on Rhode Island highways.
Rhode Island State Police said the motorist struck a tree on Route 146 in Lincoln after losing control of his vehicle near the Old Louisquisset Pike exit ramp around 1:15p.m. He was not wearing a seat belt at the time.
The driver was taken to Rhode Island Hospital where he was reported to be in serious but stable condition as of Wednesday afternoon.
State Police said this was just one of 23 crashes reported across the state between 8:00a.m. and 4:00p.m. Wednesday. Snow and freezing rain made many roads difficult and dangerous to navigate. No other serious injuries were reported.
Superintendent Colonel Ann Assumpico warned drivers to exercise caution on the roads Wednesday night, as temperatures are expected to drop below freezing and roadways are expected to ice over. Colonel Assumpico said to be especially careful on bridges and ramps, which tend to freeze more quickly than roadways, as well as back roads and untreated areas.
© WLNE-TV / ABC6 2018