State police vehicle hit, while cleaning up accident scene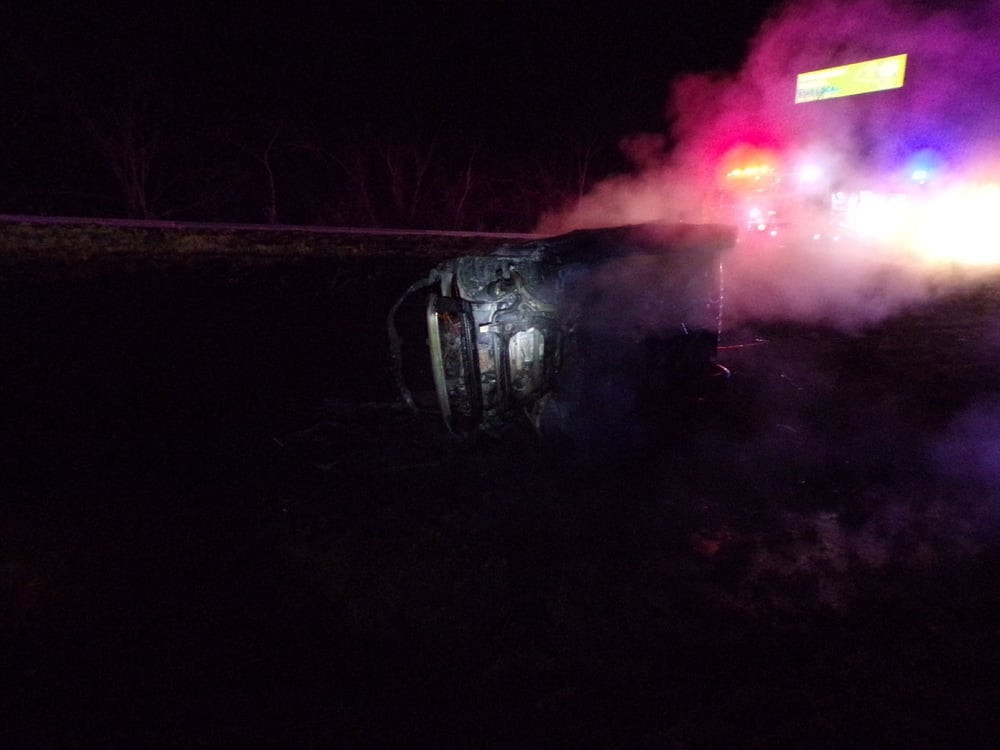 REHOBOTH, MASS. (WLNE)- Rehoboth Fire Department responded to a roll over crash early Sunday morning.
A vehicle rolled over in the median of Route 195, and flipped on its side. While dispatch responded, the car caught on fire.
The driver was the only person in the vehicle.
The operator was treated and transported by Rehoboth Ambulance to Rhode Island Hospital.
While cleaning up that accident, a vehicle approaching the scene struck a Mass State Police Ford Explorer that was blocking traffic.
The cruiser got struck from behind, sending it into the right lane and into the guardrail.
The driver suffered severe facial lacerations despite airbag deployment. The driver was attended to by medical personnel.
No fire or policemen were injured.