State Rep. Gallison named Bristol's 4th of July Chief Marshal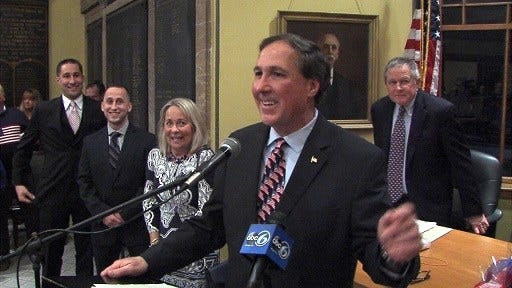 By: Rebecca Turco
Email: rturco@abc6.com
BRISTOL – The highest honor a Bristol resident can receive has gone to a state representative.
Raymond Gallison (D – Bristol) was announced as this year's Chief Marshal for the longest continuous Fourth of July celebration in America.
The Fourth of July Committee's General Chairman, Raymond Lavey, makes the selection months in advance. He had his eye on Gallison back in November, and asked the state representative the following month if he would do it.
The job of Chief Marshal is the town's highest honor. "I'm humbled and I'm honored that I was even asked, even considered," Gallison told ABC6 News. "It's just been wonderful."
© WLNE-TV 2015