State rep.-elect calls on AG-elect to reinvestigate 38 Studios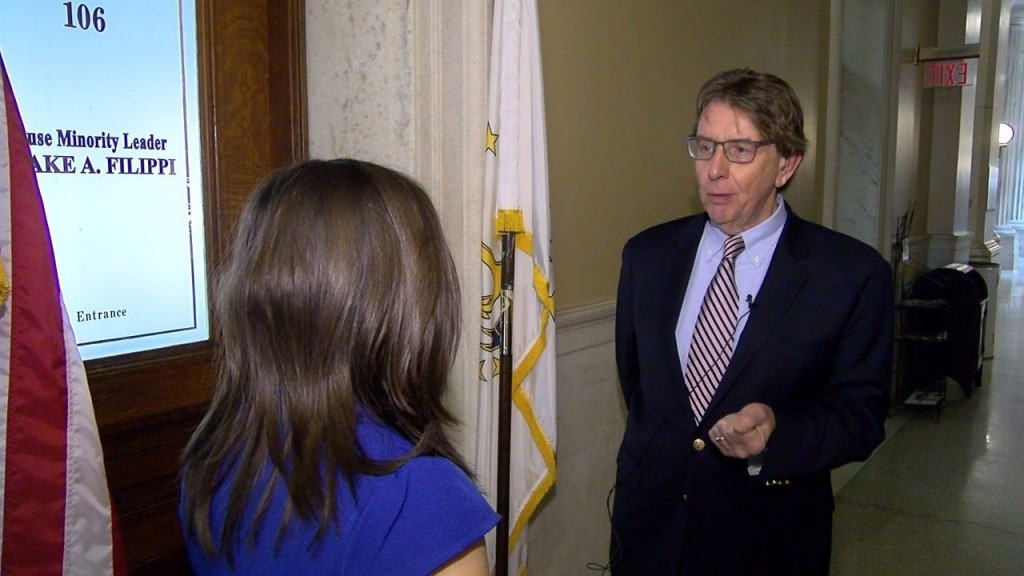 PROVIDENCE, R.I. (WLNE) – A state representative-elect is calling on the incoming attorney general to reopen the investigation into 38 Studios.
"I think the time is now, with a new attorney general, to move forward with this investigation," explained Jack Lyle, a Republican who will represent District 46, which is comprised of Lincoln and part of Pawtucket. Lyle wrote a letter expressing his request to Peter Neronha, the attorney general-elect.
No criminal charges were filed as a result of a years-long state police investigation that wrapped up in early 2017. Governor Gina Raimondo called for the release of all grand jury documents, which Attorney General Peter Kilmartin and the Superior Court denied.
Kilmartin pointed to the legal importance of grand jury secrecy. Lyle thinks that reasoning is tainted: "I do believe, that because of his background as a member of leadership under the previous speaker, that he has some concerns about what might be uncovered in an investigation."
When the failed video game company went bankrupt in 2012, taxpayers were left to foot the state's $75-million loan, which amounted to almost $90-million after interest.
"I'm just really concerned that if we don't get to the bottom of what happened with 38 Studios, the state is going to be faced with other situations where we're going to lose corporate entities and that would not be good for our state," explained Lyle.
A spokesperson for Neronha said the incoming attorney general has no comment on Lyle's request.
When Neronha announced he was running in for attorney general in October, he had this to say about the grand jury documents: "My view is that as much material that can get released from the permission of the court, get released."
A spokesperson for the governor said her position on releasing the grand jury documents has not changed.
© WLNE-TV 2018