State reports 2 COVID-19 deaths and 3 field hospitals announced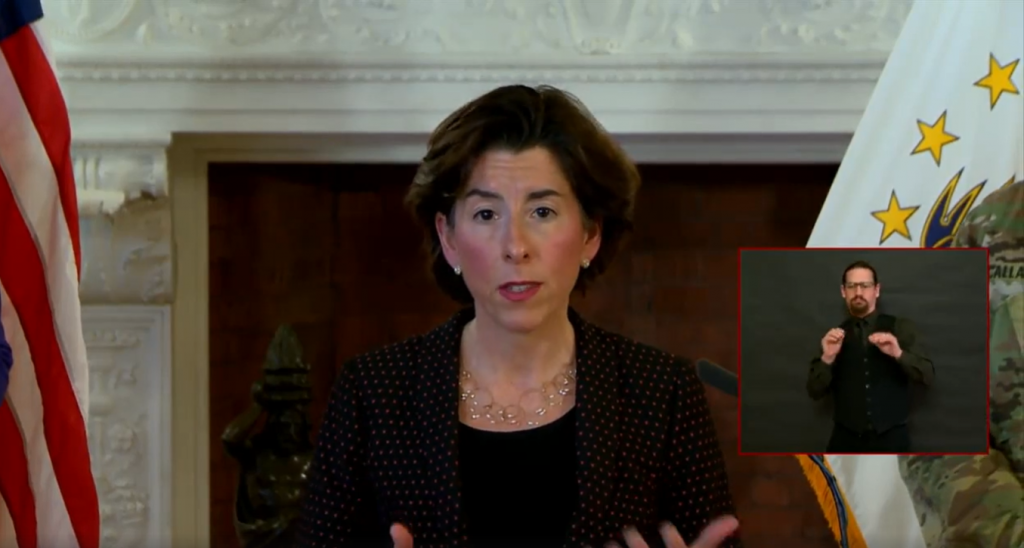 PROVIDENCE, R.I (WLNE) – In a press briefing on Friday, Governor Raimondo announced 2 new COVID-19 related deaths and 54 new positive cases.
This brings the state's total to 14 deaths and 711 cases.
Of the 711 cases, 72 of the patients are hospitalized.
According to the Director of Health, Dr. Nicole Alexander-Scott said one of the deaths was a resident of Golden Crest nursing home, making 5 deaths related to the facility.
There are currently 65 COVID-19 related illnesses related to Golden Crest, and 60 related to Oak Hill Center in Pawtucket.
In total, there are 12 nursing homes with at least one case among residents, said Alexander-Scott.
Governor Raimondo announced that three locations will be field hospital sites, to help prepare for the coming surge of illness.
The Governor said these facilities will add up to 1,000 hospital beds.
The new field hospitals are going to be at the Rhode Island Convention Center, the former Lowe's building in Quonset, and the former Citizens Bank location in Cranston.
The Governor announced she is extended the suspension of Child Care licenses until the end of April.
This is in response to the social distancing compliance level in the state.
According to the Governor, the average level of movement for residents in Rhode Island is at 36% compliance.
This is 5% less than the national average of compliance.
"I'm asking you to do better, we need to do better," said Raimondo.
The state mobility index can be accessed here.
The Department of health as encouraged residents to wear protective face coverings when in public, using cloth or cloth-like material.
This is to help reduce the release of infectious particles when somebody opens their mouth.
©WLNE-TV/ABC6 2020