State representatives recognized for mental health awareness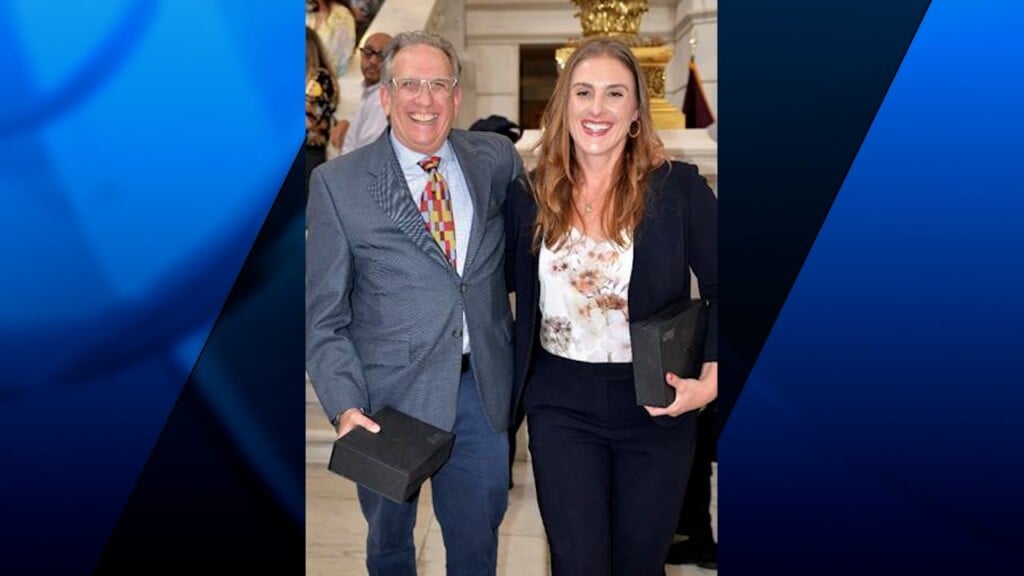 PROVIDENCE, R.I. (WLNE) — Sen. Joshua Miller and Rep. Jacquelyn Baginski were recognized as the Mental Health Association of Rhode Island's Legislators of the Year.
The legislators were honored at the organization's May is Mental Health Month kickoff event on Thursday for introducing two bills to establish Certified Community Behavioral Health Clinics in the state.
According to the lawmakers, CCBHCs are specially designated clinics that provide a comprehensive range of mental health and substance use services, and qualify for an enhanced Medicaid reimbursement rate.
"Although we've made a lot of progress, our state and our nation have a long way to go in terms of providing the level of support for mental health that our population needs," Miller said. " I will continue to work alongside MHARI to promote access to mental health care and to erode stigmas so that every Rhode Islander is able to get the mental health services they need."
Miller is the chairman of the Senate Health and Human Services Committee.
"Too many Rhode Islanders, young and old, are not receiving, or are unable to access, the mental health services that they need," Baginski said. "Thankfully, these clinics will help correct this troubling trend, while also allowing Rhode Island to save crucial tax dollars through enhanced federal reimbursement for these clinics."