State Rep. Facing Gun Charge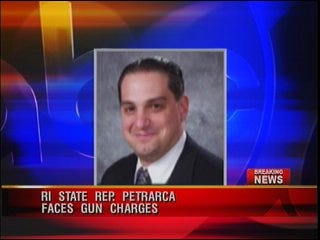 Providence Police have confirmed to ABC6 News that Rep. Peter Petrarca, a state representative from Lincoln, is facing a gun charge.
The charge stems from an incident Saturday on Club Karma, which Petrarca co-owns. Karma opened in place of Club Elements, which was closed down after having its liquor license revoked. Petrarca opened Karma after agreeing to changes in management, including adding security.
Officers in the area of the club on Saturday heard a gunshot, and when they arrived at the scene, Petrarca told police he had fired the weapon. Police also noted smoke coming from Petrarca's pocket.
No one was hurt.
We'll have more today on ABC6 First @ Four.