State Tightens It's Control Over East Providence Finances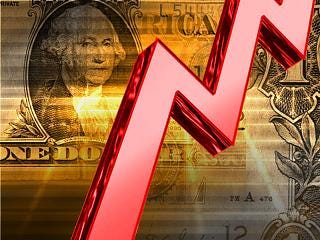 The Rhode Island community in crisis has lost a little more control tonight. The governor is sending in a budget commission to manage East Providence's finances. The move, is just one step short of receivership.
At tonight's commission meeting, East Providence commissioners said they were prepared to present a plan to balance the city's budget. But now, they no longer have control and that's why they say the city is ready to take legal action.
As of this afternoon, Governor Chafee announced city commissioners no longer have control of the city's finances. He's appointed his own budget commission to handle it, instead. It's a move that Mayor Bruce Rogers says came too soon.
"We want the people who we voted in locally to control our budgetary situation for the city of East Providence. We've gotten all the way to the end and then they cut us short that may be unconstitutional, we may have to challenge that," said Rogers.
It's been just over a month since the state appointed a fiscal overseer for the city. He had 120 days to determine how well East Providence could control its debt. Thirty days passed, and he's ruled the city incapable. This ruling comes just a week after the city's credit was dropped down to "junk-bond" status.
City Manager Peter Graczykowski says he believed the city had more time. The overseer had just sent a monthly report on Monday to the director of the Rhode Island Department of Revenue, showing the city's progress. They came up with a plan that would cut their 7.2 million dollar deficit by 6.1 million dollars.
Graczykowski says, "we were led to believe we had more time to finish the work ourselves. The letter said I'm going to give you another report in thirty days."
But today, the state stepped up its involvement, from an overseer to a full budget commission. Three of its members were appointed by the state. The other two are mayor Rogers and city manager Graczykowski.
The announcement has some residents worried. Life long resident Lynn Miller says, "like I want to go, move out fast, yesterday."
Governor Chafee says the state is taking this step to help East Providence reach "fiscal stability."
As of now there are no set meetings for the new budget commission. Mayor Rogers says he plans to meet with a lawyer next week.