State to invest in local food businesses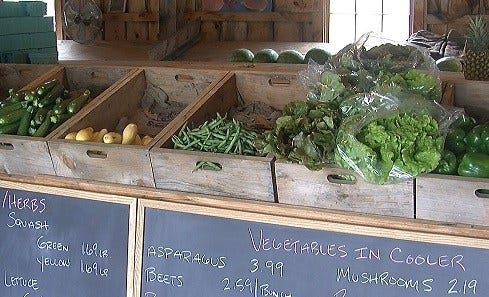 By The Associated Press
news@abc6.com
PROVIDENCE, R.I. (AP) _ The state is offering grants to small businesses to increase the competitiveness of Rhode Island products and help local farmers and food partners grow their businesses.
The Rhode Island Department of Environmental Management is awarding $380,000 to local small businesses under the Local Agriculture and Seafood Act and Farm Viability programs.
DEM Director Janet Coit says the department is investing in the growth of local food and green industries and supporting new businesses, working families and innovative initiatives.
Agriculture and seafood grants of up to $20,000 are available. They support the growth and sustainability of farming, aquaculture and seafood industries.
Farm viability grants support efforts to increase specialty crop production and grow the marketplace for these crops in Rhode Island. Grants range from $10,000 to $50,000.
© The Associated Press WLNE-TV 2015