UPDATE: Off duty, Providence Police officer struck state police k9 cruiser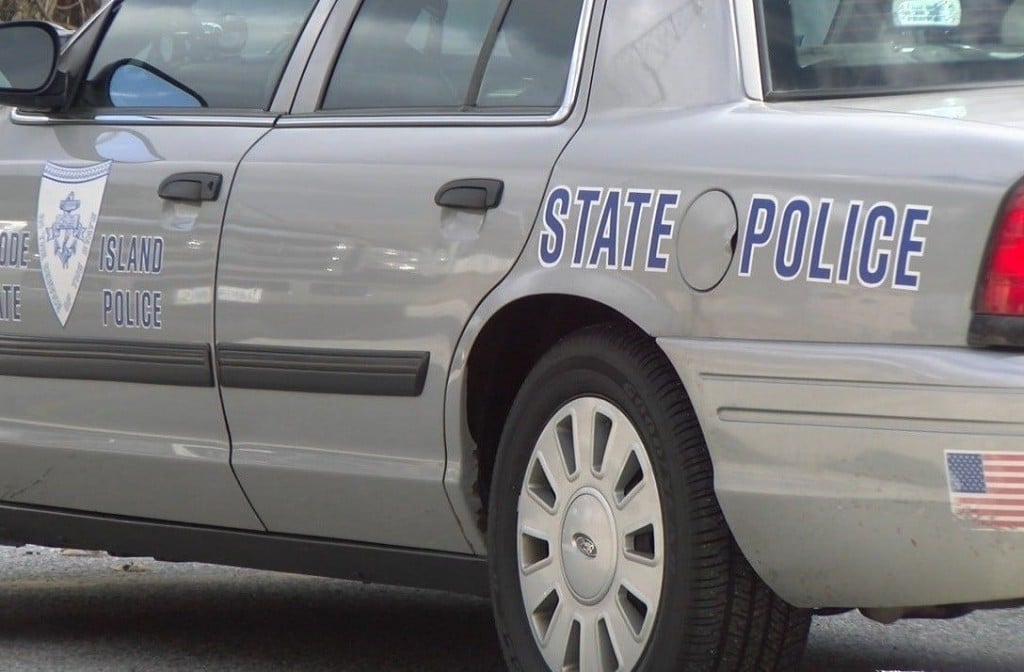 By Josh Faiola
Email: news@abc6.com
Twitter: @ABC6
WARWICK, R.I (WLNE) – An unnamed off-duty Providence Police officer is identified as the person who struck a parked State Police K-9 cruiser on Tuesday.
Rhode Island State Police Trooper Daniel O'Neil and K-9, Ruby were inside their cruiser when it was struck on I-95 late Tuesday night.
According to Police, the crash happened just after 11:05 p.m near exit 13, when an SUV traveling northbound hit the cruiser from behind.
State police say both the cruiser and the SUV were badly damaged.
"Trooper O'Neil was parked on the side of the highway. He was off on the grass shoulder. He just finished up a motor vehicle stop," said Rhode Island State Police Sgt. Charles LeValley
Trooper O'Neil was treated at Rhode Island Hospital, where he was released to recover at home on Wednesday, and Ruby was not injured in the accident, police say.
Cpl. Scott Carlsten is the K9 coordinator with State Police who said the cruiser O'Neil and Ruby were in is specially reinforced with a top-of-the-line containment system.
"Reinforced areas to prevent any type of sharp objects or any type of cargo to damage the dog," Carlsten said.
Carlsten adding that the specially designed cruiser may have prevented things from being much worse.
"Containment system that the K9 has actually tends to protect the handler much more, especially in these rear-end accidents," Carlsten said. "The system worked the way it should. It was a good enough buffer there to protect both the dog and the handler so I think it worked very successfully."
The Providence officer also received minor injuries.
The Department said the accident reconstruction team was on scene to determine the cause of the crash.
The cause is still under investigation at this time.
Ruby's claim to fame was her story of being a shelter dog, to being nominated for 'Hero Dog of the Year'.
Although Ruby did not win 'Hero Dog of the Year', she did receive 'Search and Rescue Dog of the Year.
"They're good troopers. So we miss them and hopefully they get back up and running soon," Carlsten said. "[O'Neil] has a good sense of humor about it and he's doing well."
©WLNE-TV/ABC6