State troopers train in grueling heat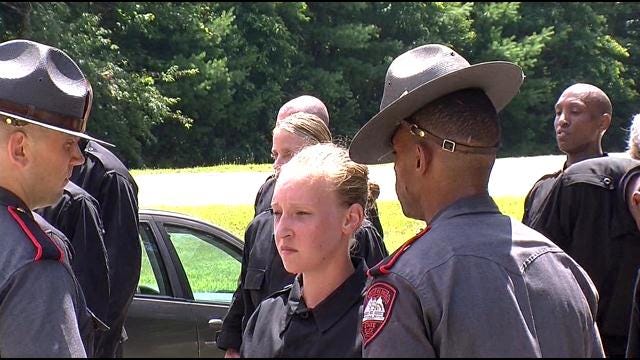 SCITUATE, RI- 90-degree temperatures will remain throughout the week, so imagine training outside to become a Rhode Island state trooper. The heat is a fundamental part of this training as cadests are challenged both physically and emotionally.
"Most of the heavy endurance exercises we do will be early in the morning before it gets to the crazy temperatures that are projected for this week," said Colonel Steven O'Donnell.
State police take the heat very seriously. Most of the trainees have water bottles in their hands during training.
"Their bodies have to understand that, that heat is part of their mission. You can't take your bullet proof vest off," said O'Donnell.
A group of doctors sit in during training and water stations are set up around the campus. Trainers also want to see mental toughness.
O'Donnell said, "There will be people that will drop out because it won't be for them and that's ok, but we want to make sure if they don't belong here, that they don't stay here."
Over 16–hundred people applied for this position; only 40 were chosen. So, in 22–weeks, we'll see which recruits meet the grueling challenge and become Rhode Island state troopers.