State High School Wrestling Championships Begin at the PCTA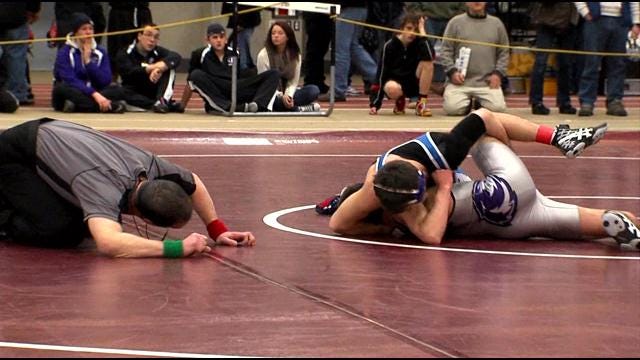 Ken Bell
The Rhode Island State Wrestling Championships began on Friday afternoon at the Providence Career and Technical Academy.
At 120, Coventry Brodie Murphy pinned Josh Matthews of Woonsocket.
At 113 pounds, Tyler Mello of Middletown pins Zach Primiano of Mt. Hope in the second round.
The Finals are at 5:00 on Saturday.