States preparing to roll-out vaccine to children pending CDC approval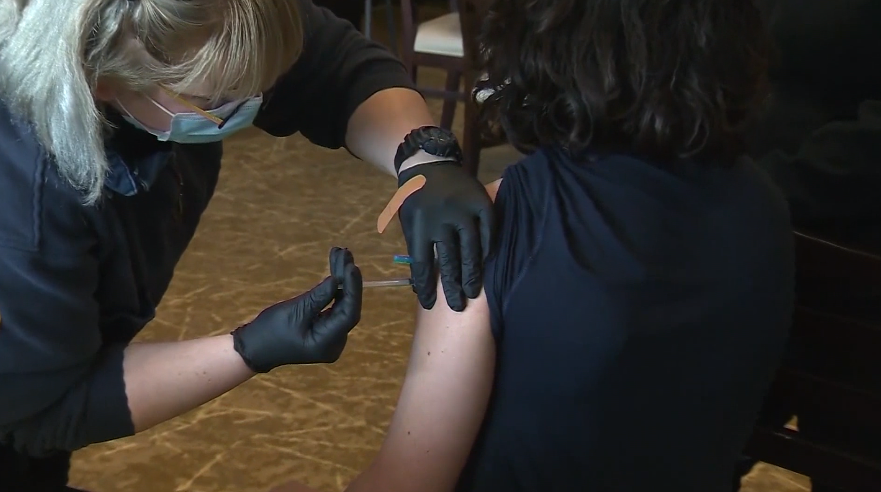 PROVIDENCE, R.I. (WLNE) – Pfizer's COVID-19 vaccine has been expanded to children in the U.S. as young as 12-years-old.
U.S. Regulators made the decision Monday, announcing that the vaccine is safe and offers strong protection based on several trials. The CDC will still have to give the final vote of approval, which is expected to happen Wednesday. Shots could begin as soon as Thursday.
"The efficacy of the vaccine in 12 to 15 years old was essentially 100% and it was really quite safe," Dr. Anthony Fauci, NIAID Director, Chief Medical Adviser to the President said.
The approval is based on testing of more than 2,000 volunteers ages 12 to 15 years-old. Those tests showed there were no cases of COVID-19 among fully vaccinated children compared with 16 cases among kids in the placebo group.
The younger teens that were tested received the same vaccine dosage as adults did and did have the same side effects, which was mostly sore arms, flu-like fever, chills or aches especially after the second dose.
Pfizer's vaccine is already being used in multiple countries for teens as young as 16-years-old. Canada recently became the first to expand use to 12 and up.
The news paves the way for children across the country before heading back to school in the fall and to begin to return to more normal activities.
In Rhode Island, health officials in the COVID-19 Vaccine Subcommittee will meet Tuesday morning to discuss the FDA's approval among other things.
Massachusetts Governor Charlie Baker already said the state is ready to vaccinate its children.
"That will end up rolling out in a variety of ways," Governor Baker said. "You'll see a lot of pop-ups around that; you'll see some at schools, you'll see some at supermarket parking lots, and in a variety of different places."