Station Fire Memorabilia removed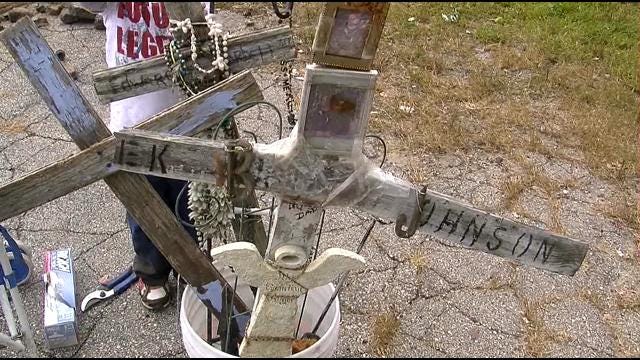 By Dana Griffin
WEST WARWICK, RI- The site of the Station nightclub fire, once covered in memorials has been cleared.
Members of the Station Fire Memorial Foundation carefully removed crosses, pictures, and stuffed animals to ready the land for the permanent memorial.
The items have been there for a decade, following the 2003 nightclub fire that killed 100 people.
Survivor Gina Russo lost her fiancé in the fire and said removing his cross wasn't easy.
"It was very difficult to take it out of the ground, it was almost like an ending, but we have such an incredible beginning happening with the building of the memorial," said Russo.
The items have been temporarily placed into a vault where they will stay until becoming part of the permanent memorial.
The memorial is expected to be completed next year.
©2013 abc6/wlne-tv. All rights reserved.