Steeple expected to be removed after fire destroys Cambridge church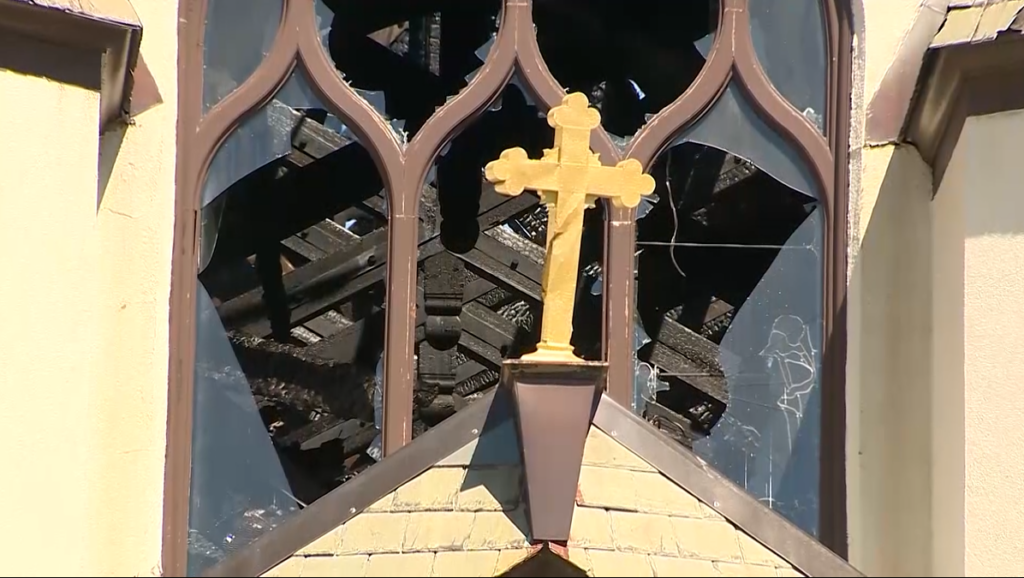 CAMBRIDGE, Mass. (WLNE) — Crews are expected to remove the steeple from a Cambridge church after a fire destroyed the building hours after it hosted an Easter service, our sister-station WCVB NewsCenter 5, Boston reports.
The multi-alarm fire broke out at the Faith Lutheran Church on Broadway just before 5:30 p.m.
According to the church's website, it held a classic Easter service at 10 a.m.
All firefighters were ordered out of the church when the smoke became too heavy and filled the whole building.
Firefighters remained on-scene overnight watching for hotspots. Crews were also working to remove the steeple of the building.
"We feel that the safest thing we can do to open the streets up is to take that steeple off, just down to that main roof line. We will leave it up to the building owners, what they want to do in terms of trying to salvage the building," Cambridge Fire Department Chief Thomas Cahill told WCVB NewsCenter 5.
Broadway will remain closed between Norfolk and Prospect Street until the steeple is removed.