Still Feeling Like Summer This Week…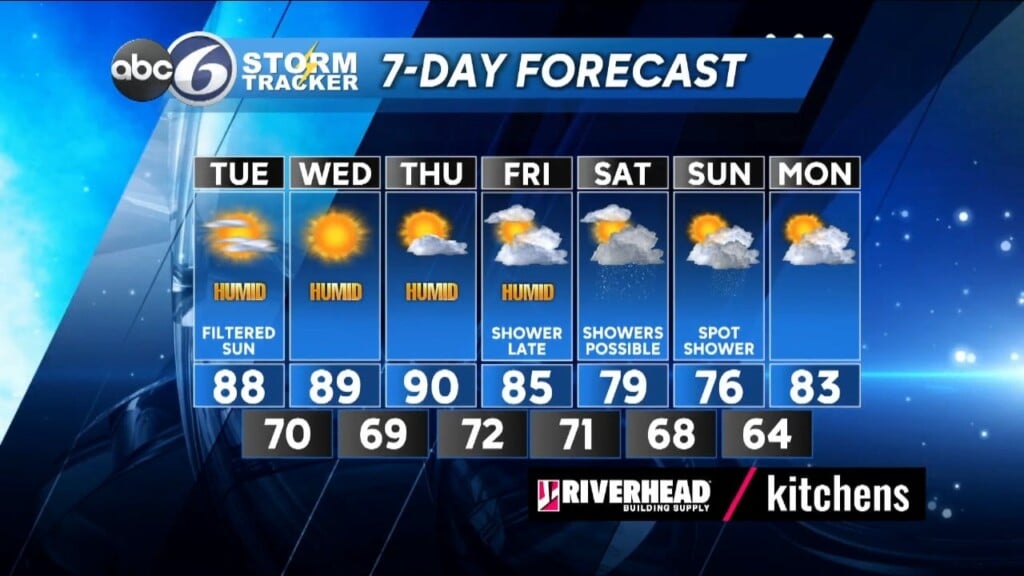 High pressure is going to be hanging around the east coast all week long and as a result it will be pushing in the mid-summer like heat and humidity.
So far, Providence has yet to reach 90°, but we will have a couple of opportunities at hitting it this week. Dewpoint temperatures will also be in the upper 60s and low 70s all week so we're going to be cranking the air conditioners all week. The coolest places will be along the coast as light winds will be onshore.
Rain will stay away from the region until late in the week and into the weekend. That's when our temperatures will also begin to cool back a bit to more normal levels.
ABC6 Meteorologist Bill Gile