Stolen car found submerged in lake at Roger Williams Park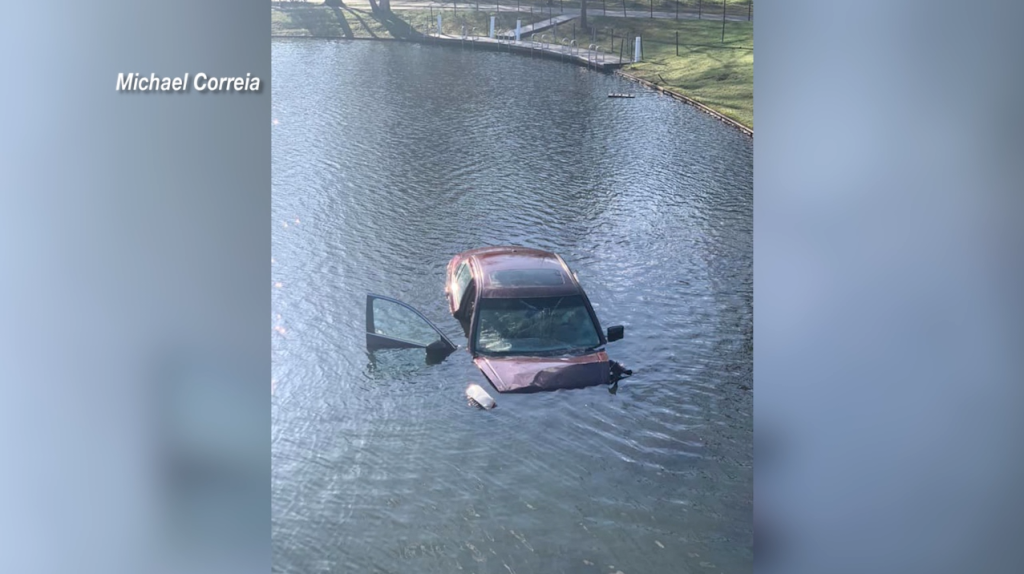 PROVIDENCE, R.I. (WLNE) — A stolen car was found partially submerged in a lake at Roger Williams Park over the weekend.
The car was found just before 7 a.m. Sunday near Carousel Village.
Firefighters said no one was found inside the red Honda that was pulled out of the water.
Police ran the license plates, and said the car was reported stolen out of Cranston.
Cranston police confirmed that the car was stolen out of the driveway of a woman's home on Eagle Road.
The woman said she had last parked her car in her driveway after she had gone to the grocery store. She noticed her car was missing when she went to go to work the next day.
Providence police believe the vehicle was "intentionally" driven into the pond.