Stolen cell phone sends owner selfies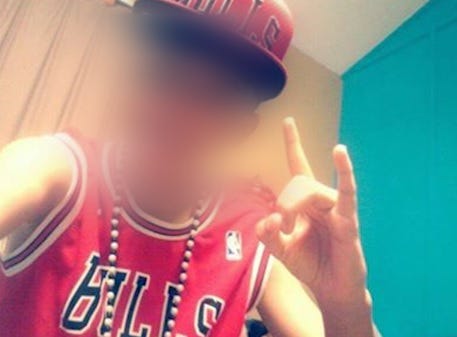 Nicole Gerber
@nicolegerber
CRANSTON – It's the latest craze on social media – taking selfies.
But it could land a group of teens in a whole load of legal
trouble in Cranston after several selfies taken with a stolen cell phone were
inadvertently sent back to its owner.
"I reported it stolen and a couple hours later I get this
flood of 14 photos in my Google account… of all these boys," said Beth Nawrocki. Her phone was taken after she left it on a table at the Galaxie restaurant on Saturday night. She had to run out to tend to her 5 year old son.
So… Beth took right to social media. She posted the pictures
on Facebook to see if anyone recognized the boys.
"Having to go through all the steps to repair your life and
get over the fact that somebody else is looking at your pictures, going through
your stuff and your bank account is wide open and all that kind of stuff…
Stressful! Stressful," she said.
And she's not the only one. On one of her posts Beth received a comment from another local woman who said the same thing
happened to her just last week.
"Whoever did it, whoever took it, doesn't care. Doesn't care
that you had to work for it, you know, I'm not a Rockefeller, I'm grinding it
out every day… And that's why I think
if we do find them that would be my judgment for them, they would have to spend
as much as I spent on a new phone, they should each have to spend that much on
a random act of kindness," said Nawrocki.
The Cranston police are using the photos to try and track down the teens.
(c) WLNE-TV 2014