Stolen Olivia Culpo street signs recovered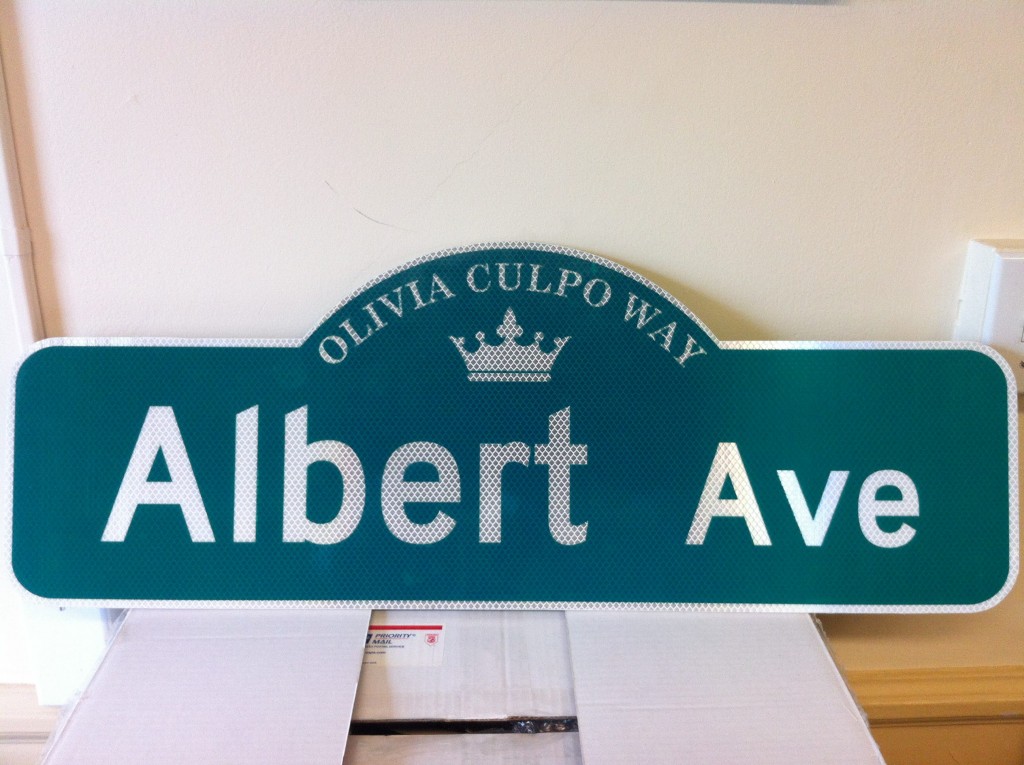 Dee DeQuattro
Two of the three street signs that were dedicated to Olivia Culpo in Cranston have been found.
A crew mowing the lawn off of 295 discovered the signs discarded in the grass Tuesday morning.
The signs were installed on Albert Avenue on Saturday to recognize Miss Universe's accomplishments. They were stolen the same night.
Police are currently investigating the matter.
(C) WLNE-TV 2013