Stolen scooter back in the hands of New Bedford man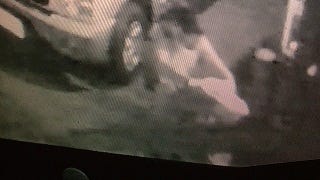 By: Alexandra Cowley
A New Bedford man has his scooter back after it was stolen from his driveway over the holiday weekend. Brandon Taylor's only means of transportation was snatched in the middle of the night.
It was all caught on camera, thanks to a new surveillance camera installed by Taylors landlord. After Taylor's story aired on ABC 6 News Thursday, he got a call. A friend recognized the scooter and led him to it.
It turns out, the man in the surveillance video sold the motorized scooter to a girl for a hundred bucks. When Taylor went to the home to get it back, the girl and her father willingly handed it over and apologized. They had no idea the scooter was stolen when they bought it.
From now on, Taylor says he's going to lock his scooter up out of sight.