Stop & Shop strike enters day five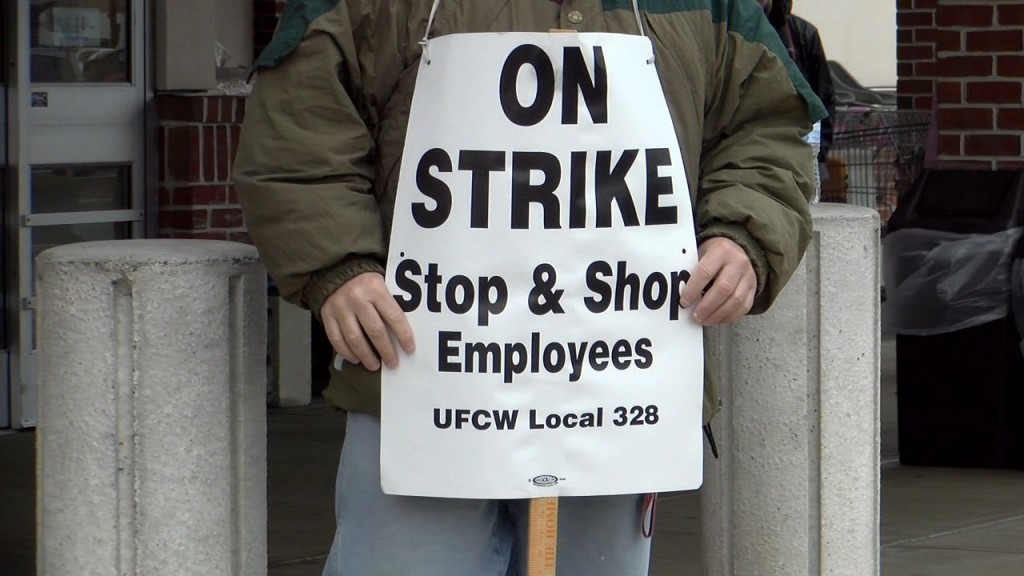 By: Amanda Pitts
alpitts@abc6.com
@APittsABC6
EAST PROVIDENCE, R.I. (WLNE) – It's officially day five of the Stop & Shop strike, and union workers are not backing down.
"We don't want to stand out here in thunder and lightning. The company has put us in this position," said Customer Service Supervisor Terry Croce.
Thousands of workers across New England took to the picket line again Monday, asking for better wages and health care.
Terry Croce has worked at the East Providence location for 27 years. This is her first strike.
"Some of the families in this store have worked here a lifetime. Thirty-five years, forty years, some of them have their whole family working here. There's no paychecks coming in. We hope the company will resolve all of this and get us back to work."
She's worried about the food clean up when they do re-open.
"It could be spoiled by now. There's nobody in there to turn over the product, there's nobody to put new food on the product as well."
Across Taunton Avenue at Shaw's, it's busier than ever.
"This is a madhouse over here. A mess. My ice cream had melted. That's how long I was in line."
Sandy Barlow has been a Stop & Shop customer as long as she can remember. She said she knows all of the employees by name and was shocked when she pulled up Thursday afternoon.
"Oh, I was heartbroken. It's killing me. I go by, I beep the horn at all the strikers."
Another loyal customer, Carolyn Sovet of Rehoboth, is in a bind. The store is open only for pharmacy and banking, and Sovet needs to pick up a prescription.
"I'm gonna bring a couple of boxes of donuts and say, I've gotta get this prescription, but I would never, ever cross a picket line for any other reason."
Both employees and their loyal customers are hoping there's an end in sight.
"We just all want to go back to work. Please. We just want them to resolve this," said Croce.
Stop & Shop said in a statement Sunday:
"Stop & Shop deeply appreciates the valuable role our associates play in creating a great experience for you. They are a part of your lives, a part of our community and key to our success. That's why it is so important to us to continue to provide a fair contract for the associates that work in this store – members of UFCW."
They outlined their current offer, which they say includes:
Wage increases for all associates
Health care benefits at below-market costs
Retirement benefits
Paid time off
As of Monday at 1 p.m., negotiations were ongoing.
© WLNE-TV 2019