Stop & Shop strike enters day two with no deal reached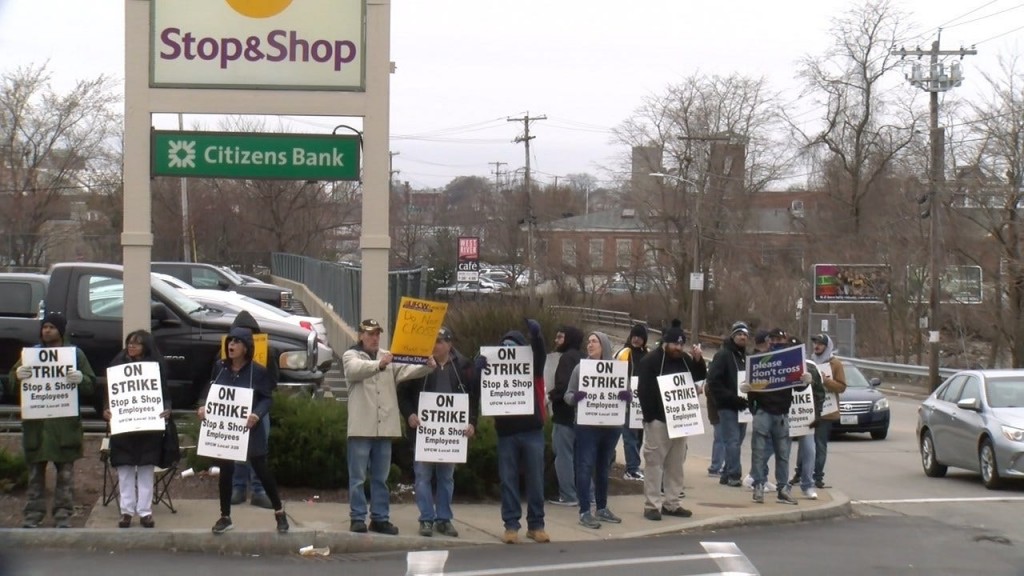 It's day two of the strike across Southern New England on Friday as the supermarket giant Stop and Shop is dealing with 31,000 workers out on the picket lines discouraging potential customers from entering the store.
Five unions were out on the picket line for the second day in a row comprising of around 340 stores.
The union's old contract expired in February, and now the stalemate has led to the strike with no end in sight.
Union workers are saying that they don't want anything new. They said that Stop and Shop wants to make cuts on pension, lower wages, eliminate time-and-a-half on Sundays, place higher deductibles on health care and add more robots and automation into locations.
But Stop and Shop responded by saying that negotiations were ongoing and they were disappointed that the union decided to strike.
Paul Ciancola, a meat cutter at the Providence Stop and Shop said that the type of deal being offered is insulting to him, as he put 27 years into the company.
"We really work hard because we care for the company. We want to like our jobs. But the way the company treats us sometimes it really makes you wonder," he said. "We're just looking for a fair contract."
At the Providence store, workers were able to deter hundreds of potential customers from the store, as a sign of support. Employees were yelling for customers to turn around and not shop until a deal was reached.
But it's a little awkward for some residents who are fixed on shopping at Stop and Shop.
"It felt a little hostile. It felt like they didn't want us here," said Nina D'Elia, a customer.
So how long can this last?
The only ones that know that are the chief negotiators, according to JWU Human Resources Professor Roger Achille.
He said that both sides are taking a hit because of the strike.
"You don't receive pay unless you're working. And of course, Stop and Shop may be losing some customers during the strike," he said.
Achille said because of the large scale of the strike, it comes down to the public on deciding which side of the dispute they're willing to take.
Meanwhile, RIPTA is detouring 17 bus routes to keep buses from stopping in front of stores affected by the strike.