Stop and Shop workers rally in Providence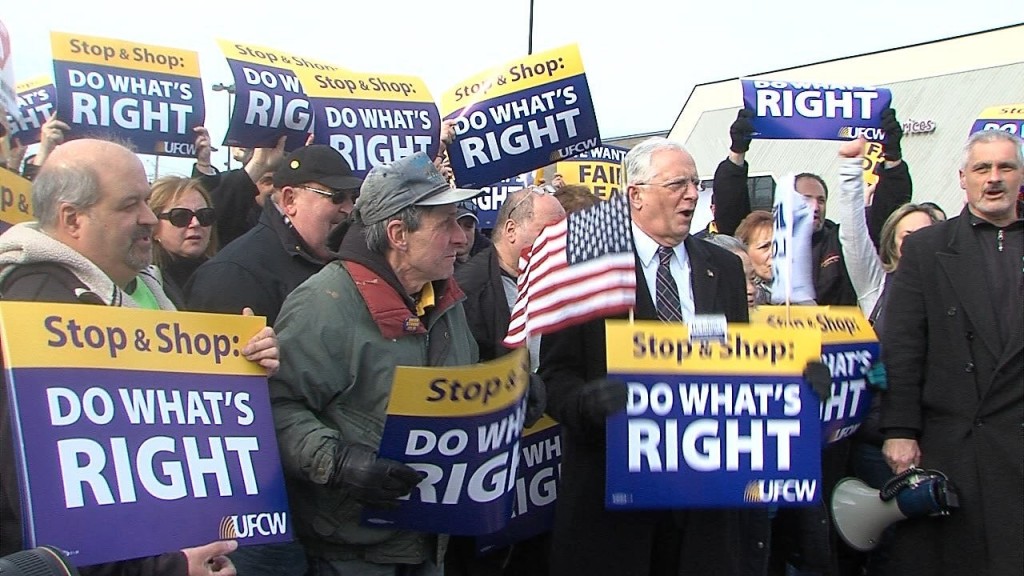 Frustrations are mounting for Stop and Shop employees who've been working without a contract since late February.
A group of well over 100 rallied outside of the store on West River Street in Providence on Wednesday.
"I think we work three times harder than we ever did before for less money," said Stop and Shop employee John Bushwell.
This is the 7th rally held in New England since the negotiations began. Workers say they want Stop and Shop and its parent company to stop threatening to cut benefits and to offer fair wages.
"The frustrating part is to put so much time in with a company and have them give you virtually pennies for your hard work," said Stop and Shop employee Dana Chambers.
The grocery giant employees 35,000 people in New England.
The company released this statement to ABC 6 News: "Stop & Shop respects our Associates' right to gather and express their point of view. Our focus remains working with union leadership to reach a fair and reasonable contract that continues to offer strong wages and benefits for our Associates and keeps the Stop & Shop divisions competitive in the New England Market."
As of now union members tell us there are no plans to strike. They are still hopeful a compromise can be made.
(C) WLNE 2016