Stop Using "R" Word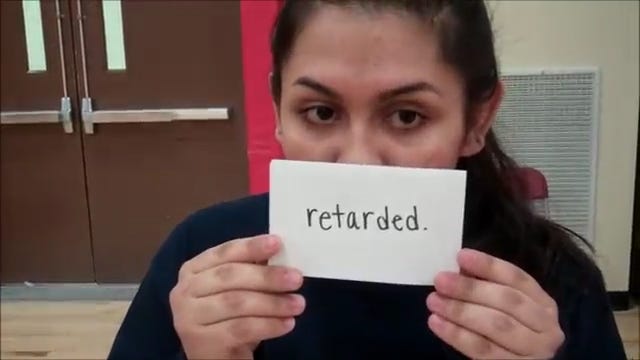 By Dana Griffin
@danaRgriffin
To sign the pledge: www.r-word.org
NARRAGANSETT, RI- A YouTube video created by students at Narragansett High School is starting to go viral. They're spreading the word to end the "R" word.
Senior, Leia Mistowski said, "People, like it's said in the video, are born like this. They can't help themselves that they're this way and what we're trying to spread is that this word is so inappropriate."
Zachary Duckworth is learning disabled. He said, "It feels sad and a little hurt."
It's a word some of these students have been called before. They prefer terms like learning disabled.
"It kind of angered me you know cause I'm not really that, you know, I don't really want to say it right now," said 11th grader, Joseph Olivo.
Others have said the word while talking to friends.
"I'm not gonna lie. I have and it's something that just slips out sometimes but it's definitely, it's definitely a derogatory term that shouldn't be used," said Kullen McGill.
On Wednesday, students pledged to kill the word and never use it again.
McGill adds, "There's no good that can come out of it. That's why I signed the pledge."
The kids putting out the message are members of the school's unified basketball team. Half of the team has learning disabilities.
Although they may seem different, they are not retarded.
©2014 ABC6/WLNE-TV. All Rights Reserved