Storage business flooded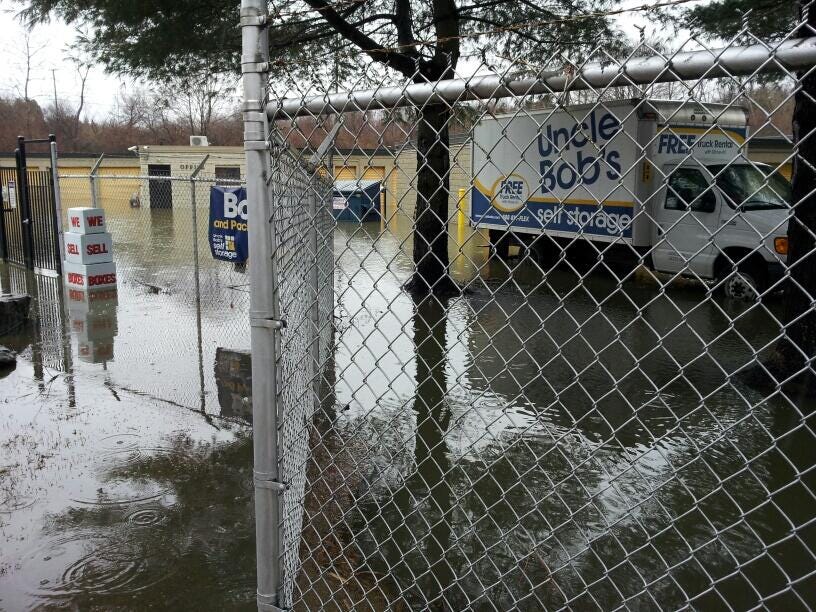 By Dana Griffin
@DanaRGriffin
EAST GREENWICH, RI- Uncle Bob's self–storage located on Frenchtown Road in East Greenwich shows how rainfall over the weekend has turned low-lying areas like this storage unit into a wading pool.
The storage unit was closed for the day due to flooding from the weekend into Monday.
The rain also turned a usually calm Blackstone River into a raging one.
Although the river was at a minor flooding stage, the flooded river is expected to remain overnight and will likely decrease on Monday.
©2014 ABC6/WLNE-TV. All Rights Reserved.