Storage garage destroyed in early morning fire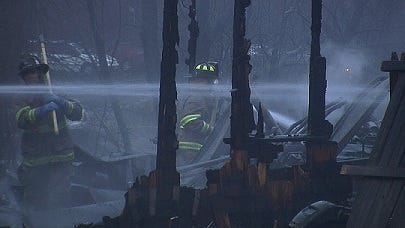 By: Melissa Randall
An early morning fire in Warwick is under investigation. It broke out around 4 AM behind a home on Hardig Road.
A large section of that street had to be shut down- from Centerville to Cowesett- as firefighters worked to put out the 50-foot flames.
The building, a commercial garage, was completely leveled. It was used for storage for two businesses including a sprinkler company.
"It's an old wood structure and once that gets going
its self sustaining," said Battalion Chief Thomas Maymon.
Four commercial vans were also damaged.
The cause is under investigation. The fire does not appear suspicious.
No one was injured.
(C) WLNE-TV 2014
Follow me on Twitter @MelissaARandall