Cranston store owner scares off armed robber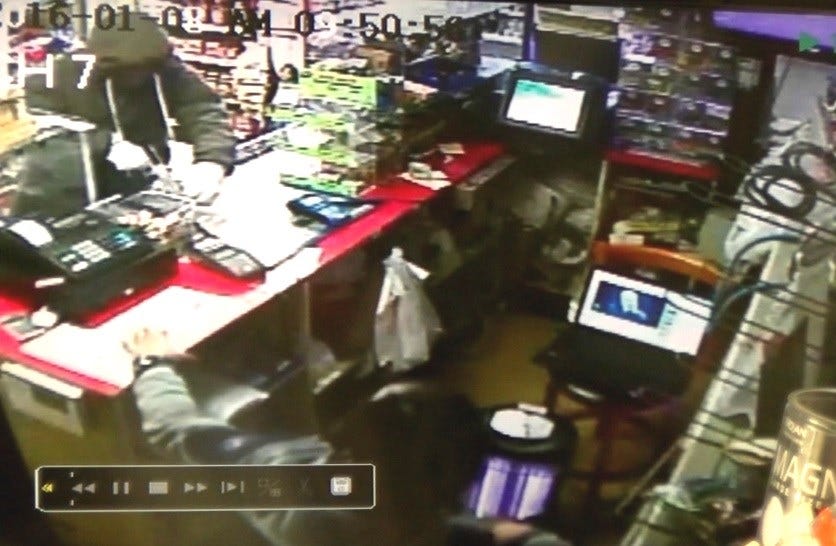 By Ana Bottary
abottary@abc6.com
Adil Alkhafaji stands outside his convenience store, Ocean State Market, in Cranston as police investigate inside. Friday morning, a person wearing a mask entered the store and held Adil at gun point. He says it's not something he expected, but it was something he was prepared for.

"He pulled his gun and said, 'give it up.' I said, 'give you what?' He said, 'give it up!' Then he swore at me. So I chased him off with my baseball and he took off," says Adil.
In the surveillance video the suspect is seen pulling his gun and pointing it at Adil. Without hesitation, Adil reaches for his bat, and when the suspect sees the gesture, he runs out of the store. Adil tells ABC6 News he served in the U.S Army for nine years, and that things could have gone a different way if his training and survival instincts hadn't kicked in.
"It didn't scare me. Nobody scares me no more. This happened like a year and a half before. A guy came in with a gun, pointing it at me too, but I wasn't ready for him, so he took some money. I decided to not take it anymore. No more," adds Adil.
Dennis Horton owns of the tattoo parlor next door.

"I was in the store. I was in my store right while it was happening, which is kind of scary. It's very creepy and unsettling," says Horton.

Horton says this is just another reason to always be vigilant, "You always want to add cameras or add layers of protection to you and your business. It just makes you more scared and apprehensive."
© WLNE-TV 2016