Store Owner Denies Rape Claim Against Clerk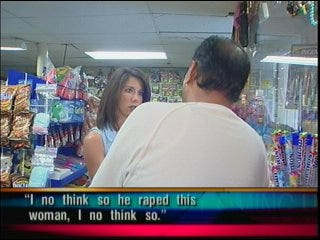 The owner of a Fall River convenience store spoke to ABC6 Thursday night, saying he doesn't believe the claims made by a woman against a clerk at the store.
In an incident from June 17th, a customer of the store alleges the clerk led her to a back room, then attacked, bit and raped her before she could escape.
The owner of the store says the clerk called him after an argument with the woman, allegedly over the fact that she wanted to pay for a purchase with a credit card, when the store only accepts cash. The owner says the woman left the store before he could arrive, but returned later accusing the clerk of rape.
ABC6 News Reporter Erica Ricci has this report.