Storm drains painted to help keep Woonasquatucket river clean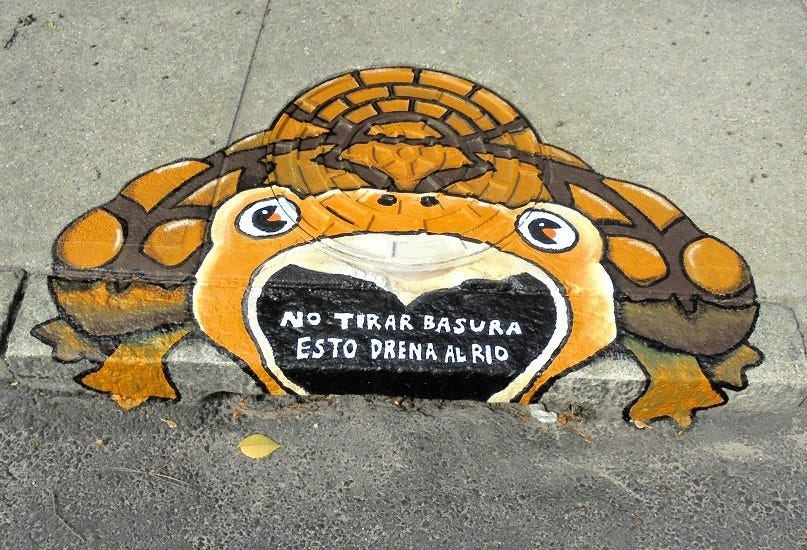 By Ana Bottary
Abottary@abc6.com
@anabottary
Colorful storm drains line Kinsley Street in Providence. It's an artistic effort by providence met school students, like Jiah Dorsainville, to help keep the Woonasquatucket River clean.
"The drain goes right to the river so if you throw it, it will just go right to the river and pollute the animals and the fish," says Jiah.
Jiah and her classmates have been part of an art educational class taught by art teacher, Brent Bachelder, since September. Their murals, are based on different animals who live near and in the river, who are affected by the environment. Trash thrown into the drains can blocks its ability to funnel water from city streets efficiently, and can pollute the water supply that is then directly drained into the river.
"If you dump stuff, oil, liter, or leaves into the storm drains, it ends up right in the river. Like, at home you have a sewer system that goes to the sewage treatment plant. The storm drains go right into the river, so we are trying to call attention to that," says Bachelder.
Bachelder says the river's watershed council has worked for the past 20 years on cleaning up the river, and says there has been a decrease in the amount of trash over the years. He says the students painting the drains help create a cleaner river, and hopes they can spread knowledge to others.
"I hope they go and tell their friends, their family, put liter where it belongs. Don't just throw it out," says Bachelder.
© WLNE-TV 2015