Storms End, Muggy & Warm Overnight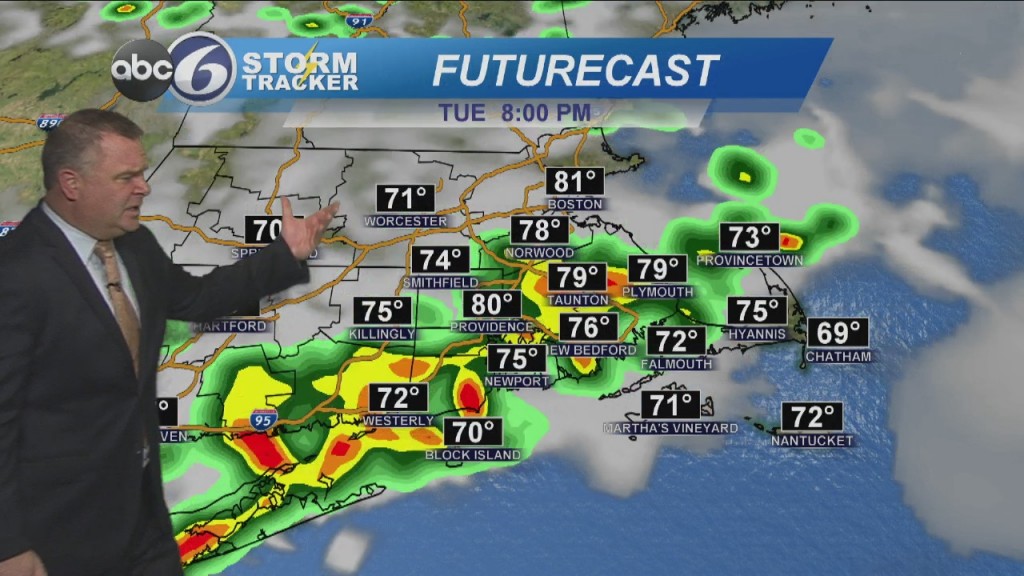 The rest of tonight will be mostly cloudy and warm. Muggy as well. Around 70°.
Tomorrow, hot and humid away from the coast, warm and humid at the beaches. 90° inland, 80° coast. A few thunderstorms possible late day. Wednesday night, a chance of storms early, otherwise mostly cloudy. Low 70s.
Thursday, partly sunny. Mid to upper 70s. Thursday night and Friday…the potential for a tropical impact from Elsa.
Elsa bring the threat of torrential, tropical like rain for Thursday night and Friday. Tracking Elsa closely here at ABC6 and we will keep updates coming on air and online. The current track for Elsa is to come very close to Southern New England late Thursday night and Friday.
Saturday, still a few showers as Elsa moves away. Near 80°.
Sunday, Monday and Tuesday. A mix of sun and clouds. Around 80°. Overnight low temps in the 60s.
ABC6 Chief Meterologist, Jeff Desnoyers
Email: jdesnoyers@abc6.com