Stray bullet just misses Berkley teen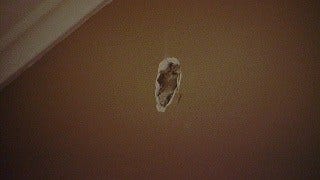 By: Samantha Lavien
Slavien@abc6.com
Twitter: @samanthalavien
A Berkley family is on edge after stray bullet tore through three walls of their home landing just feet from where a 15-year-old girl was doing homework.
"I heard a big boom and then I saw the wall start to crumble," said Sophia Costa.
The incident happened Wednesday afternoon. Costa, who was home with her brother, says she immediately called 9-11.
"I didn't know if they were targeting us. I didn't know if I was going to be okay, if my brother was going to be okay," said Costa.
Later the family learned the bullet was shot from a farm roughly a quarter mile away. They were told by police the shooter was not aiming at their house.
"It rocks your sense of security. This is home and there's a reason why we live in the town that we live," said Paul Costa.
Despite the close call, Paul Costa says police told him no laws were broken.
"We have a problem here. When people can come and start shooting through woods, you really kind of put the whole neighborhood at risk," Paul Costa.
This incident has motivated him to get the laws changed. Paul Costa tells ABC 6 News he plans to talk with the town selectman about changing the laws.
"I don't even like sitting here that much any more because I know if they'd come just a little closer it would've been me, not the wall," said Sophia Costa.
In regard to the damage caused by the bullet, the family says the shooter has offered to pay.
(C) WLNE 2015