Stray Cat in Providence Tests Positive For Rabies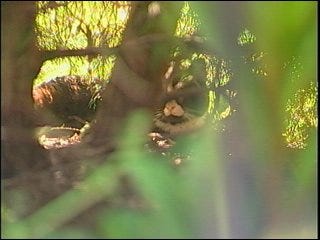 Two people are being treated for possible rabies exposure after being exposed to a stray cat which has tested positive for rabies.
The Health Department received a call on May 11th that a cat had attacked a Providence sanitation worker, and the animal control officer who captured it. No other owned domesticated animals are known to have had contact with the cat.
However, people in the are have reported that the cat was one of 40 feral cats in a colony in the area of Stella Street. While it's not known if the other cats have been exposed to rabies, Health Department officials are assuming all are potentially infected.
HEALTH and DEM make the following recommendations:
If you have been exposed to or been bitten by a stray cat or any other animal, contact HEALTH at 222-2577 (8:30 a.m. – 4:30 p.m.) or 272-5952 after hours. HEALTH is the only agency that can authorize the release of rabies vaccine.
Do not feed any stray, feral, or wild animal. Do not handle any stray, feral, or wild animal.
Cover and secure any garbage that is outside. Trash can be a food source for stray or wild animals.
Make sure your pet(s) are up to date on their rabies vaccination.
If you think your pet may have been exposed to or bitten by one of these cats, contact your veterinarian

and

report it to law enforcement in your city or town.